This healthy vegan apple crumble recipe is for you if you're looking for a vegan wintery-tasty dessert that doesn't require a ton of butter or sugar.
Because who said that desserts couldn't be healthy too?
Appel crisp is the perfect dessert recipe for winter. The apple + cinnamon + maple syrup combo is delicious and will instantly put you and your fam in a Christmas mood.
However, we can all agree with the fact that the traditional apple crisp recipe is not the lightest, nor the healthiest.
And as you might already know, one of my favorite activities is to make traditional recipes healthier.
So healthy vegan apple crumble it is!
What makes this healthy vegan apple crumble… actually healthy?
My secret in making traditional recipes healthier is to choose non-processed ingredients.
For this recipe we:
Replace flour with oats and ground almonds
Substitute brown sugar with maple syrup
Drop butter for coconut oil
And to stay in the spirit of healthy vegan apple crumble, I recommend you serving it with plant-based yogurt.
Obviously, feel free to adapt the recipe according to your taste and moon (-;
For 6 servings
5 apples (I use Pink Lady)
100g (1 cup) (gluten-free) oats
125g (1 1/4 cup) almond meal/almond flour
3 tbsp coconut oil
1 tsp ground cinnamon
2 handful of crushed pecans
4 tbsp maple syrup
1/2 lemon
Salt
Step 1
Preheat the oven to 180°C (356°F). Peel and cut the apples into small cubes.
Simmer them in a pan with a little bit of coconut oil and ground cinnamon. This will make them golden and caramelized – yum!
Step 2
In the meantime, add the oats, grounded almonds, and coconut oil in a large bowl.
Mix everything and then add 1 tbsp ground cinnamon, pecans, maple syrup, and a pinch of salt.
Mix again. If the mixture is too sticky, crumble it with your fingers.
Step 3
Butter a pan with coconut oil. Add the apples along with the juice of half a lemon. Top with the crumble and put in the oven for 30 minutes while keeping an eye on it.
The crumble should be golden and the apples tender.
Step 4
Serve while warm with plant-based yogurt.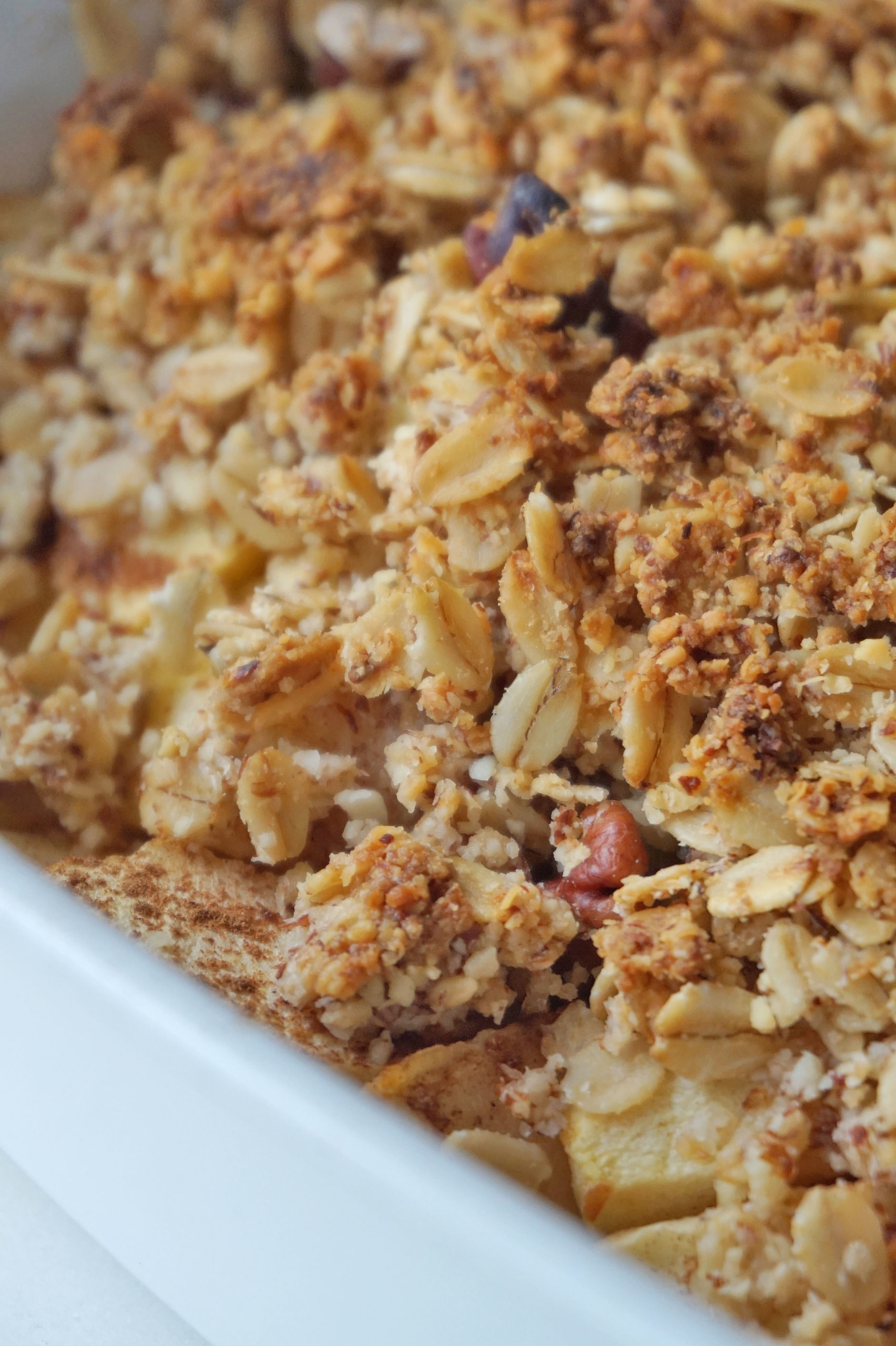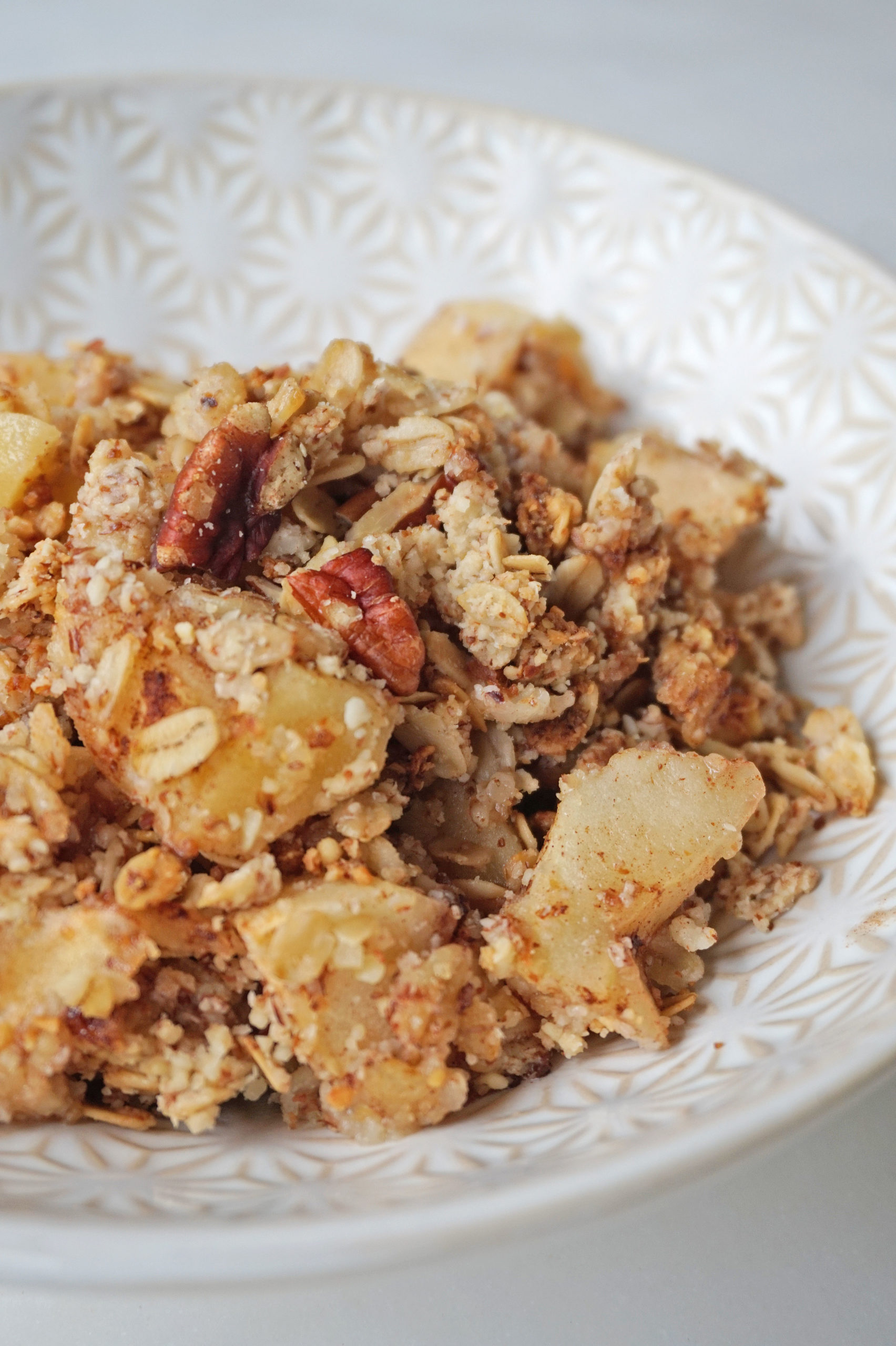 If you make this healthy vegan apple crumble, make sure to tag me on Instagram @vlourish so I can see your recreations!