If you followed my journey of going off the pill, you would have known that my hormones went out of whack for several months.
I lost my period, had severe cystic acne, and pretty much didn't know what to do with my body anymore.
But something that was unnegotiable for me, is that I had to balance my hormones back naturally.
I did a lot of research on how to do it by myself, and when I say a lot, it is a lot. Even though I was going through a hard time, I was determined to find a solution.
When looking for natural remedies, one factor always comes into play: nutrition. I already used to look after my body and nurture it with a healthy diet.
But I found that specific foods and supplements were especially beneficial for the reproductive system and our hormones.
Since I'm not good at taking pills, I decided to get powder supplements so I could add them to my smoothies along with other foods that would benefit my overall health.
And I'm glad I did it because I found a combination that is delicious and that I craved every day.
This smoothie is not a magic remedy. To balance your hormones, you have to take care of your overall health and might need the help of a professional. Find out how I balanced my hormones in this article.
What makes it a hormone balancing smoothie?
Leafy greens
Leafy greens (kale, spinach, cabbage) are rich in fibers, which are essential for a healthy gut. Since estrogens are processed by the liver, the excess should be eliminated when you go to the bathroom.
But if that doesn't happen regularly, the excess estrogen is going straight back to your system, causing it to deal with too much estrogen compared to progesterone.
Maca
Maca root is one of the most recommended supplements when talking about women's hormone balance.
Not only does it wonder to energy levels and libido, but maca root has also been proven to balance levels of hormones and relieve symptoms related to PMS and menopause (source).
Spirulina
Spirulina is a blue-green alga loaded in antioxidants, vitamins, and minerals. Spirulina also helps the liver get rid of excess estrogens and is rich in omega-3 and omega-6 (yes, that's where fishes get their healthy fats from!) which reduce inflammation.
Seeds
Seeds such as flaxseed, sesame, and pumpkin contain lignans, which help to keep a healthy estrogen balance. Therefore, it gets rid of excess estrogen but also stimulates its production when there aren't enough. (source)
What makes it a delicious smoothie?
Plant-based protein
If you're not a fan of green-tasty things, then adding protein powder will help hide the taste of the greens and added supplements. The "plant-based" part is important.
Since dairy can cause inflammation in some people, I wouldn't recommend using whey protein. My favorite plant-based protein powders are from Tropeaka and Blessed.
Ripe bananas
Bananas are the one ingredient that is always present in my smoothies, oats, and smoothies bowl. Not only it is packed with vitamins and fiber, but it will also add creaminess and sweetness to your smoothies. Froze them before to add more texture!
Natural sweetener
This is optional but if you feel that you need some extra sweetness, you can natural sweeteners too. A few dates, maple or agave syrup work perfectly!
🌱  Rich in antioxidants
🌱  Anti-inflammatory properties
🌱  Source of fiber
1 scoop plant-based protein
1 handful spinach or kale
1 frozen banana
1 tsp maca
1 tsp spirulina
1 tsp flaxseed
½ tsp cinnamon
1 tsp natural sweetener
1 dash of water/mylk
Step 1
Add all of the ingredients to a blender and blend until smooth.
Step 2
Serve into a glass and enjoy straight away.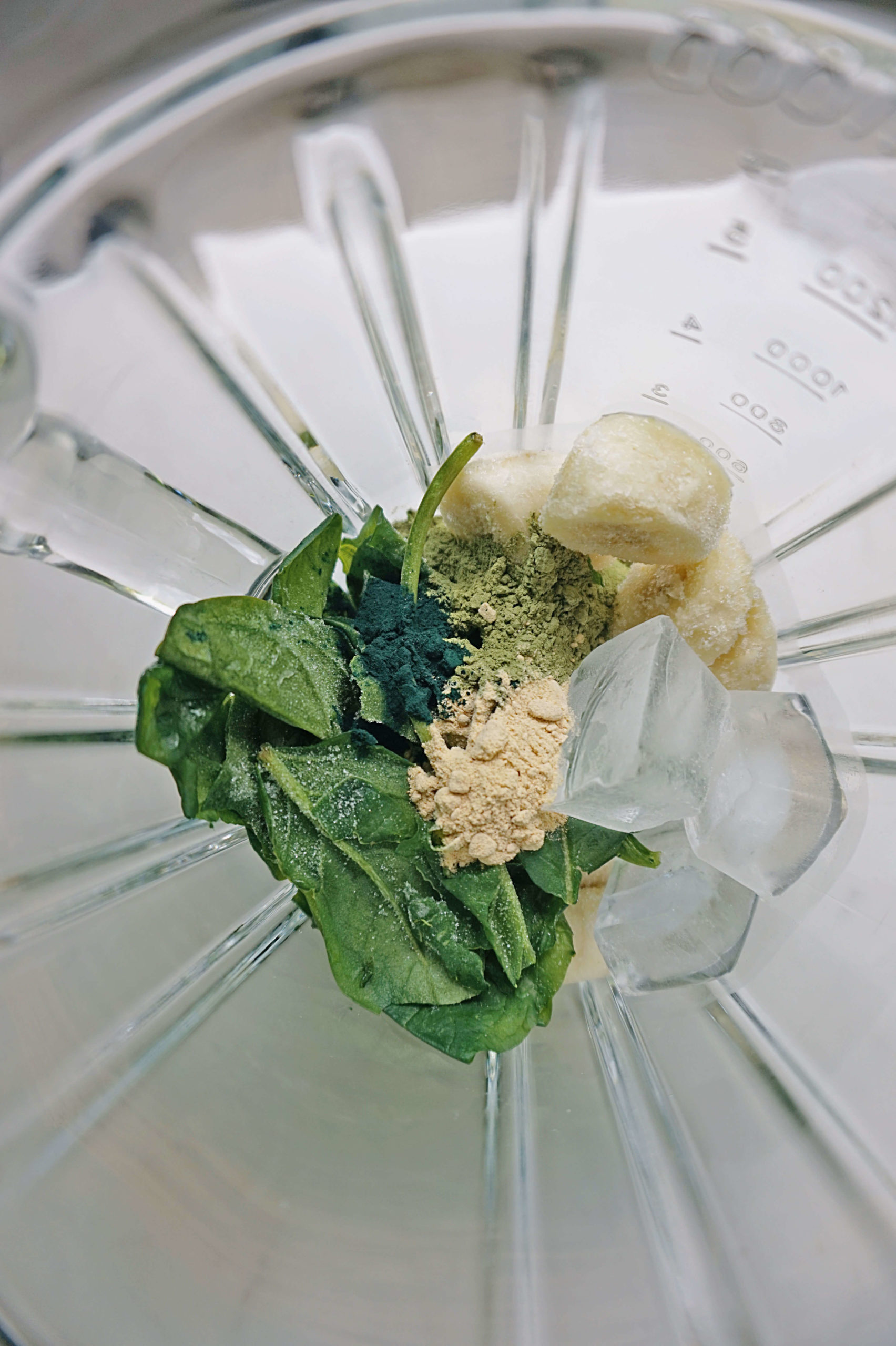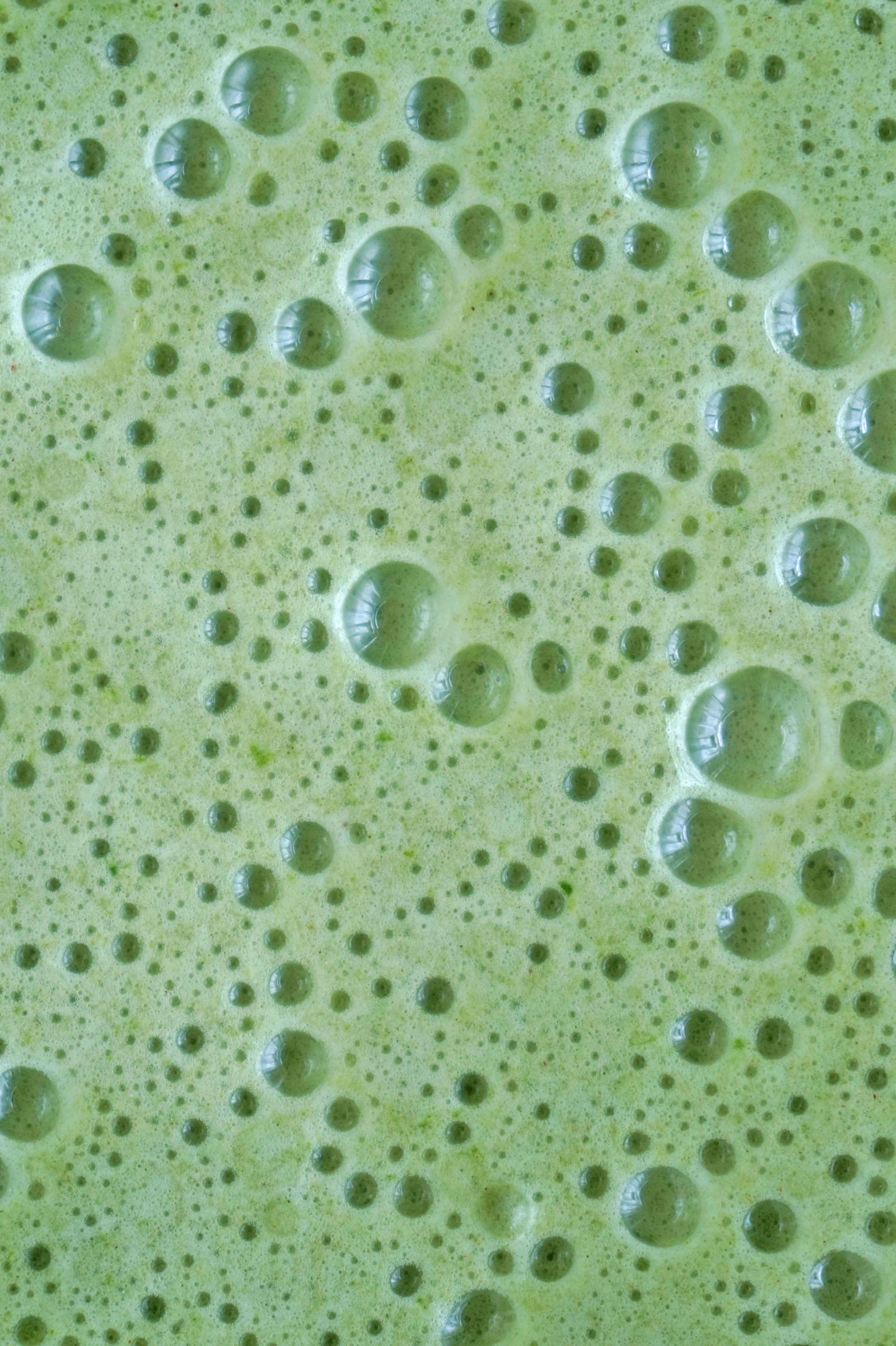 If you make this hormone balancing smoothie, make sure to tag me on Instagram @vlourish so I can see your re-creations!