Here it is – my Streampod 3.0 review! After using it for a few years now, I'm giving you my opinion on the straightener – test and pros & cons included!
Before getting myself the Steampod, I had only used one and only hair straightener in my entire life: a Babyliss Pro which had extra-wide plates.
Unfortunately, it passed away after using it for 8 years (!) which made me kind of sad since I really liked it and this version doesn't exist anymore.
Looking for a replacement, I got tempted by this trendy steam technology that I discovered in several hair salons.
To be honest, I didn't know much about the what was going on in the market and didn't spend a lot of time comparing brands.
I decided to go for the Steampods since pretty much every hairdresser I know swears by them.
Steam straightening technology
The Steampod 3.0 and the previous versions possess the steam technology that might be less harmful than heating plates.
According to L'Oréal, using a Steampod causes 78% less damage than using a regular straightener, which is interesting, especially for people who straighten their hair daily.
This is due to the fact that steam hydrates hair to prevent them not to dry out when in contact with heat. Plus, steam stretches hair fiber which makes the straightening process faster!
Steampod 3.0 caracteristics
If you're already familiar with Steampods, you would know that the last version experienced a change in design since the previous ones were kind of… bulky.
Like most competitors, the Steampod 3.0 possess now an integrated water tank which makes its transportation way more convenient.
Moreover, the design is thinner and has a 360° rotating cable making the manipulation optimal to style your hair straight or wavy!
Plus, the Steampod 3.0 has a comb integrated (that can be removed if you prefer to) as well as the possibility to adjust the temperature depending on your hair type.
Here's what's recommended :
> 180° for thin hair
> 200° for normal hair
> 220° for thick and fuzzy hair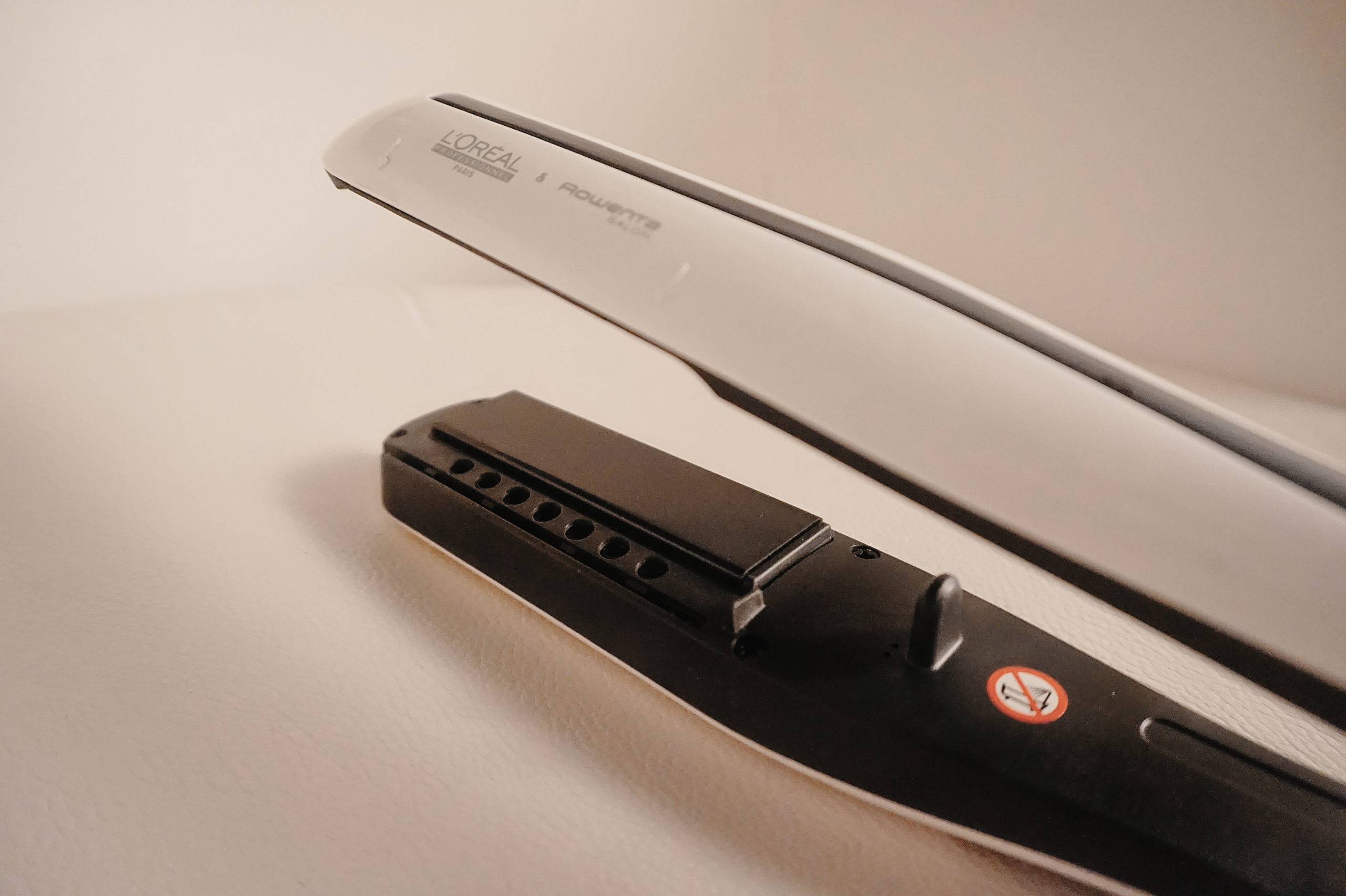 The test
It wouldn't be a real Steampod 3.0 review without any before and after pictures. So, there you have it!
For your information, I didn't use any specific straightening products, only this heat protecting conditioner.
I didn't notice any big differences between the 200° and 220° temperatures, so I usually stick to 200° to limit the damage.
My hair is pretty thick, mostly straight, but has a "sponge" texture (you'll understand it better with the pictures below, if you know the correct term, please let me know lol).
I say "mostly straight" because some strands go crazy and curl randomly.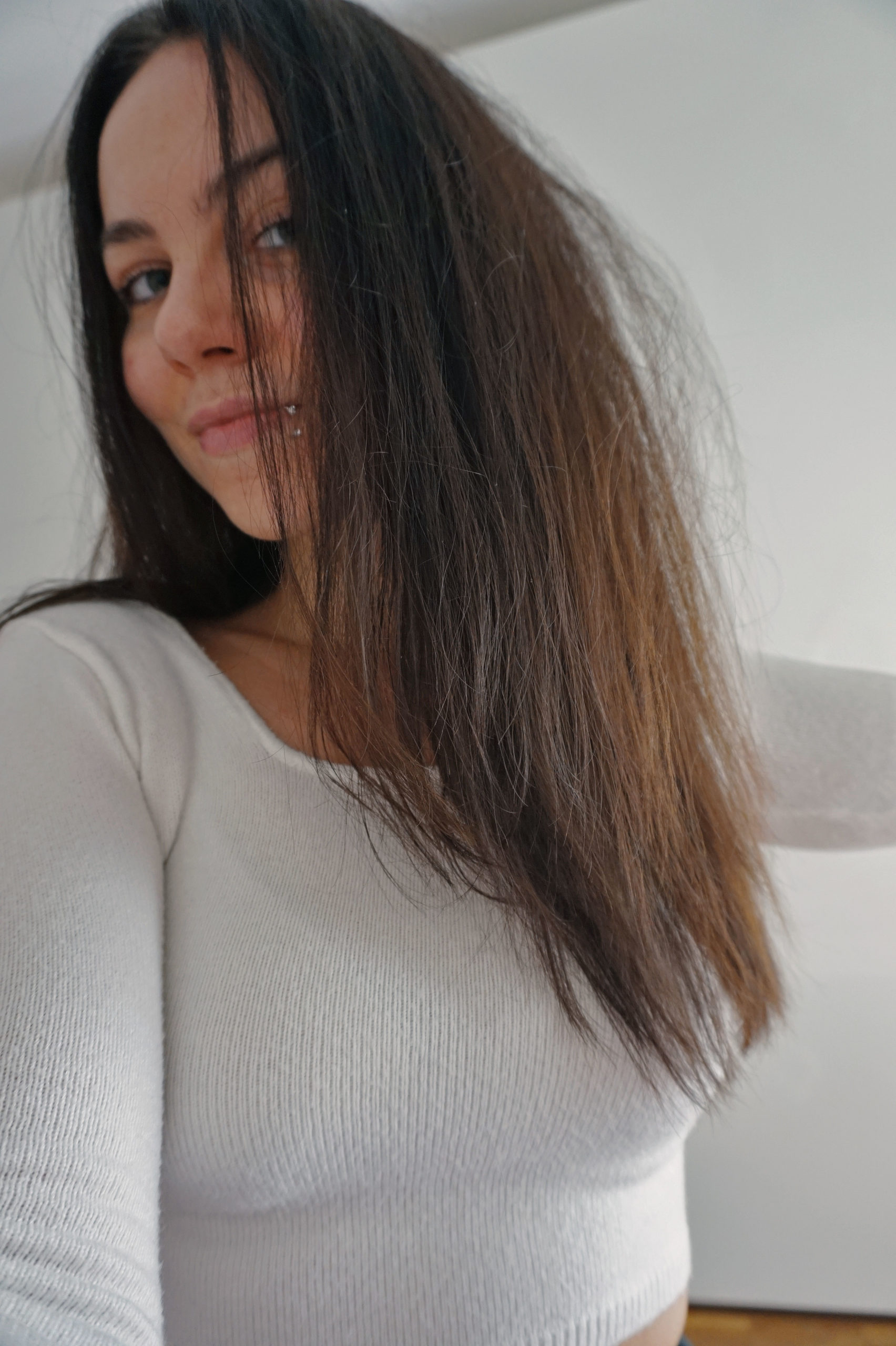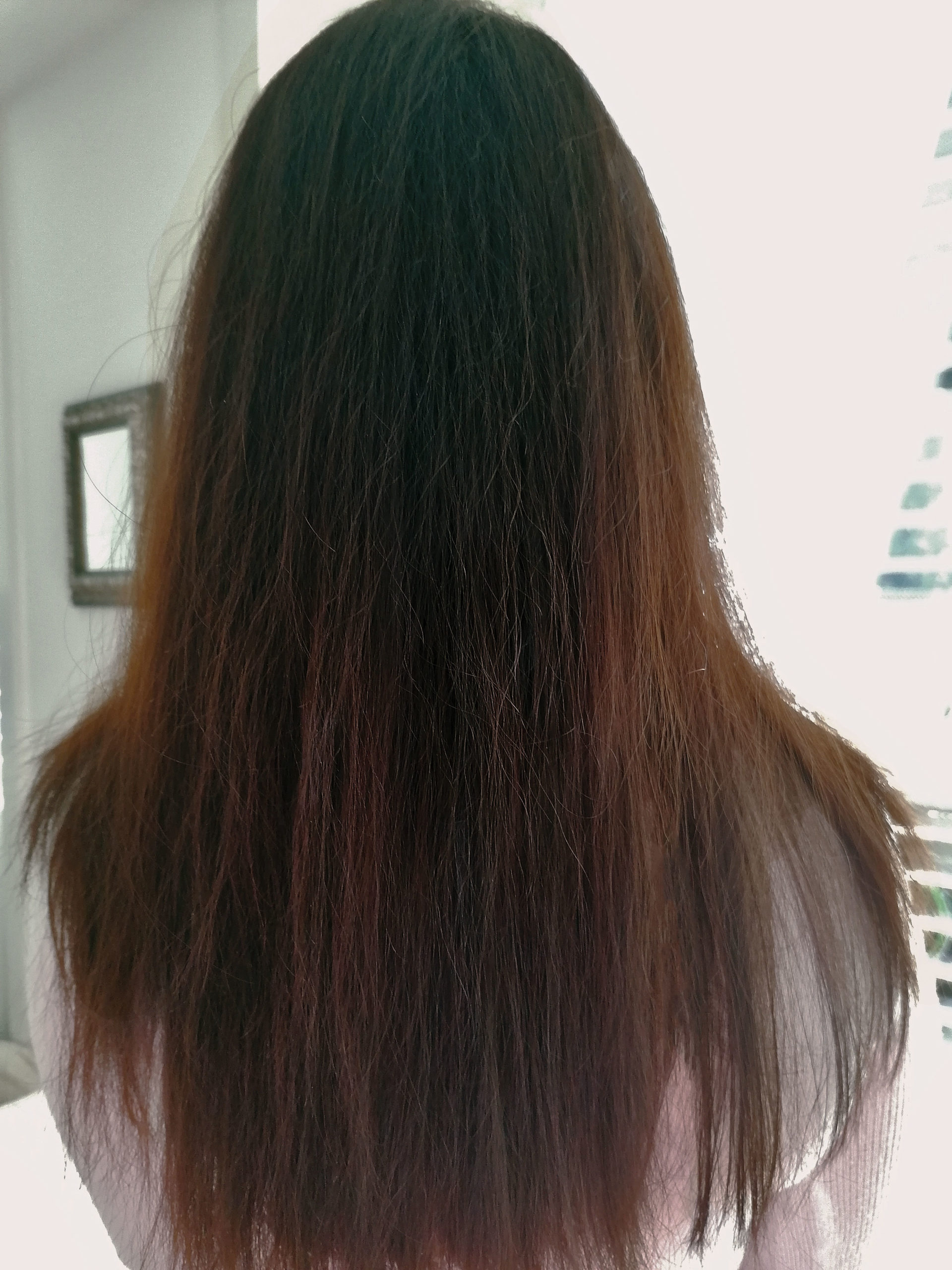 To be honest, I wasn't that surprised the first time I used my Steampod, but I understood why after several uses; there is a certain way to use it – and there are actually arrows that indicate it, oops.
Also, I find the straightening process way smoother when removing the comb (my hair gets easily tangled).
The straightening process takes me about 12 minutes which isn't bad at all since I have a lot of hair!
Plus, the result is pretty impressive; hair is straight, soft and super shiny! The result would probably be better when applying the Steampod care products.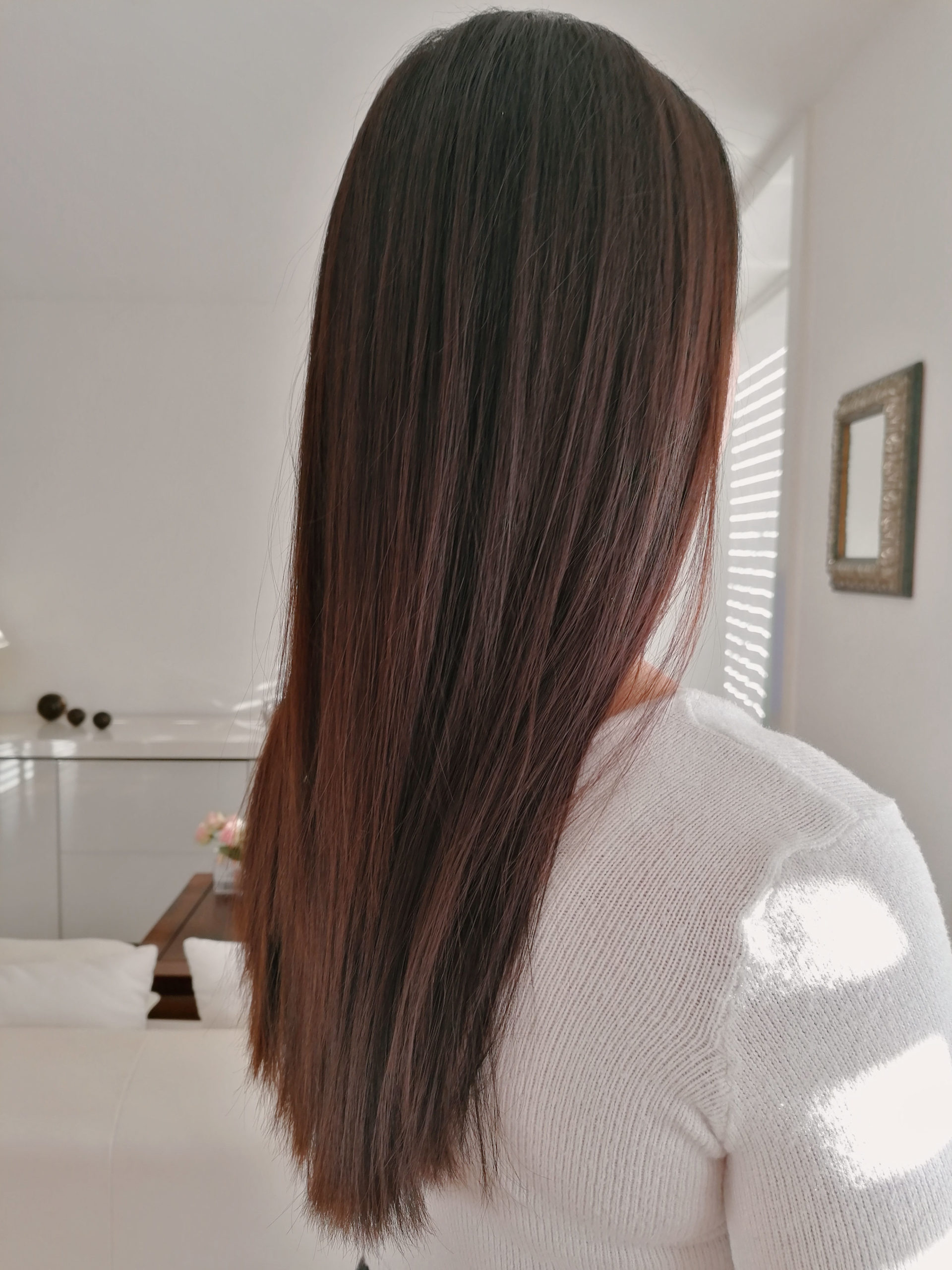 Even though I rarely curl my hair (it takes me so much time and only stays for 3 hours max), I was curious to see how it would work with the Steampod.
Don't expect to have very curled hair, it is more like a wavy look which I find cute.
Doing my entire hair took me 25 minutes which is, again, not bad knowing that it usually takes me 45 minutes or more with a regular hair curler!
It requires a little bit of practice to make it work but you quickly get the technique figured out!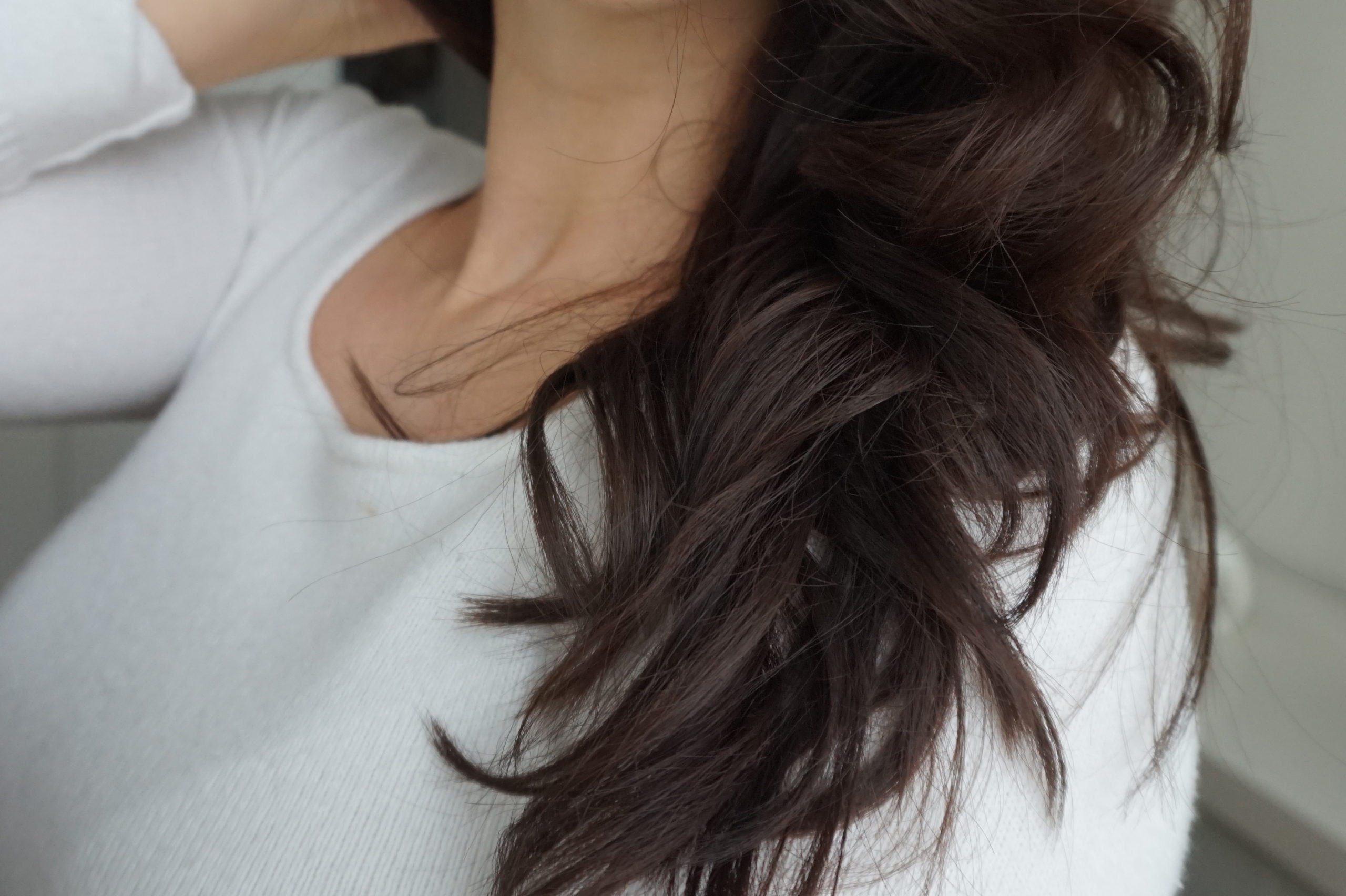 PROs
Easy to work with
Efficient and quick
Option to curl your hair
Three temperatures to choose from
CONs
Yes, that's it, but it can make the difference if you have a small budget!
Steampod 3.0 Review: Is it worth it?
After testing it for several month, I can say that yes, I am satisfied with my Steampod 3.0.
However, I would not recommend it to everyone.
If you don't straighten your hair every day or that you aren't necessarily looking for a steam straightener, a classic one could, depending on the brand, bring you a similar result. However, if you straighten you hair several weeks a day, go for the Steampod 3.0 as it will keep your hair healthier!
If you are looking for a straightener that you don't plan on carrying or traveling with, I would recommend you going for the Steampod 2.0 which is less pricey now and as efficient (some people even find it better than the 3.0 because it releases more steam due to its external tank). Keep in mind though that you won't be able to make waves with the 2.0
If I sold you on the Steampod 3.0, L'Oreal is donating £10 for each sale of the Steampod 3.0 purchased on LOOKFANTASTIC to the Look Good Feel Better charity.
LGFB supports physical and mental wellbeing of people going under cancer treatment (Learn more about the charity here).
Make sure to buy your Steampod 3.0 on Lookfantastic's website to support beautiful souls through their treatments.
That's it for my Steampod 3.0 review, I hope it helped you! Let me know in the comments below if you have any other questions.