Homemade shrimp summer rolls (or Vietnamese rolls) are, as the name suggests, perfect for summer!
A simple, fresh, and healthy meal that you can easily adapt to your taste buds and diet.
Everybody knows spring rolls, but in my opinion, we don't talk enough about summer rolls. I also discovered them not too long ago, and they are now part of all my summers!
This roll version is not fried, and therefore doesn't contain any sort of trans fat. Mainly made out of vegetables, shrimp summer rolls are fresh and light way but also high in vitamins, fiber, and antioxidants.
In this recipe, I use shrimps to add up some protein, but you could swap them for fish or tofu for a vegan version.
My favorite way to eat these homemade shrimp summer rolls is with soy sauce. You could also eat them with a peanut sauce or with a soy/oyster sauce/sesame oil mixture. You decide!
🌱  Rich in fiber
🌱  Packed with vitamins
🌱  Source of omega-3s
10 rice papers

30 shrimps

1 carrot

1 small onion

1 avocado

1/2 cucumber

1/2 zucchini

30g rice noodles

A few red cabbage leaves

A few mint or basil leaves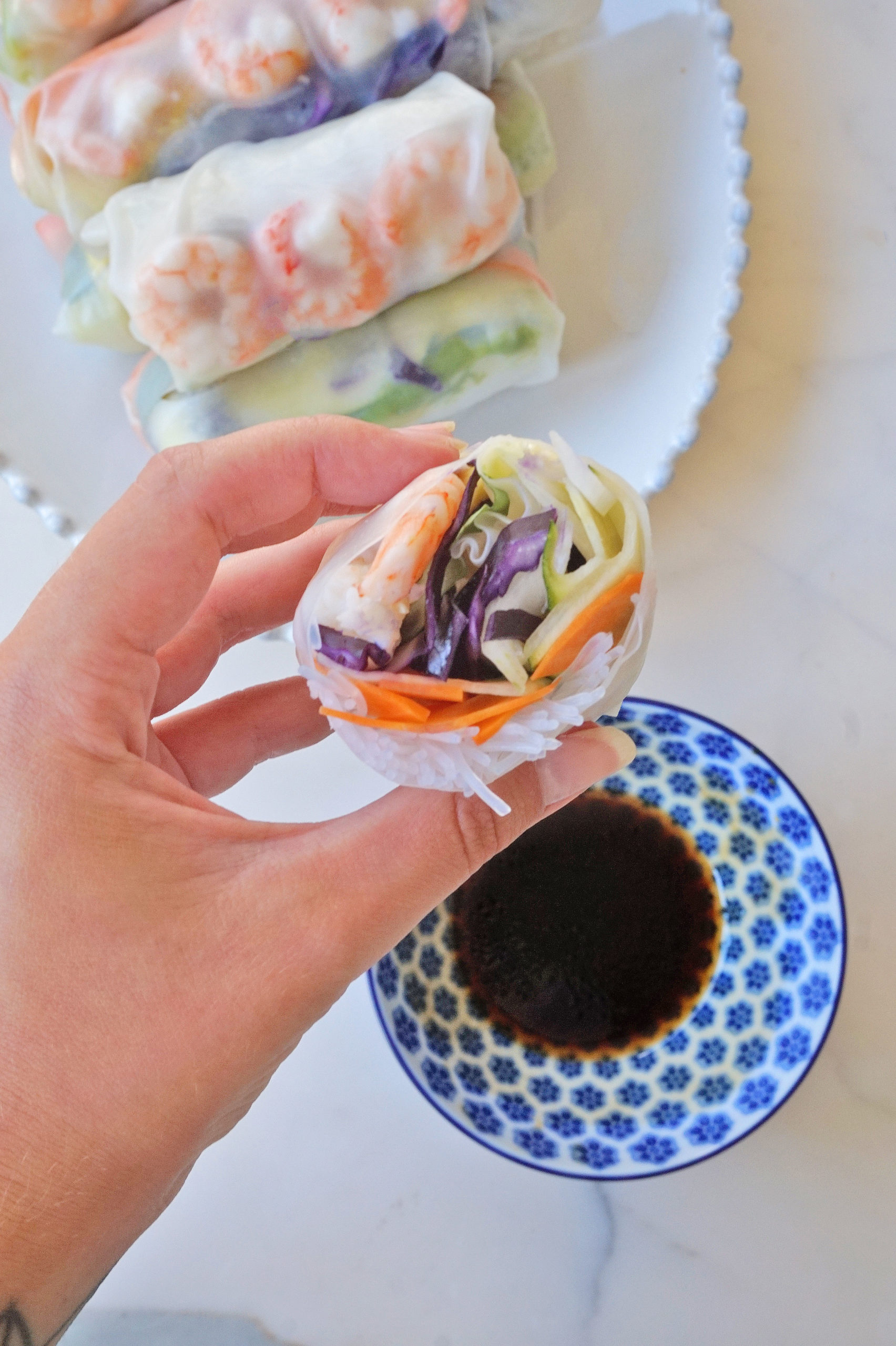 Step 1
Start by cooking the shrimps in boiling water for 4-5 minutes.
Step 2
In the meantime, cook the noodles according to the package instructions and slice your vegetables finely.
Step 3
Prepare a large bowl of warm water and a moist towel to lay on your counter.
Step 4
Dip a rice paper for 10-15 seconds and lay it on the moist towel.
The rice paper must be soft and flexible before removing it from water. Otherwise, it could easily break.
Step 5
Add your veggies, mint/basil leaves, shrimps, and noodles.
Make sure to place your veggies on one half of the paper and leave a 1-2 cm space up and down. If it is too full, it could easily break.
Step 6
To roll it, start by folding the top and the bottom of the paper. Then, fold the part where you put the ingredients and start rolling.
That's it, start the same process with the remaining rice papers. When finished, enjoy with some soy sauce.
If you struggle rolling things up, it's normal, don't discourage yourself! Make sure you don't fill them too much at the beginning.

 

Your homemade shrimp summer rolls can be kept in the refrigerator for up to 3 days.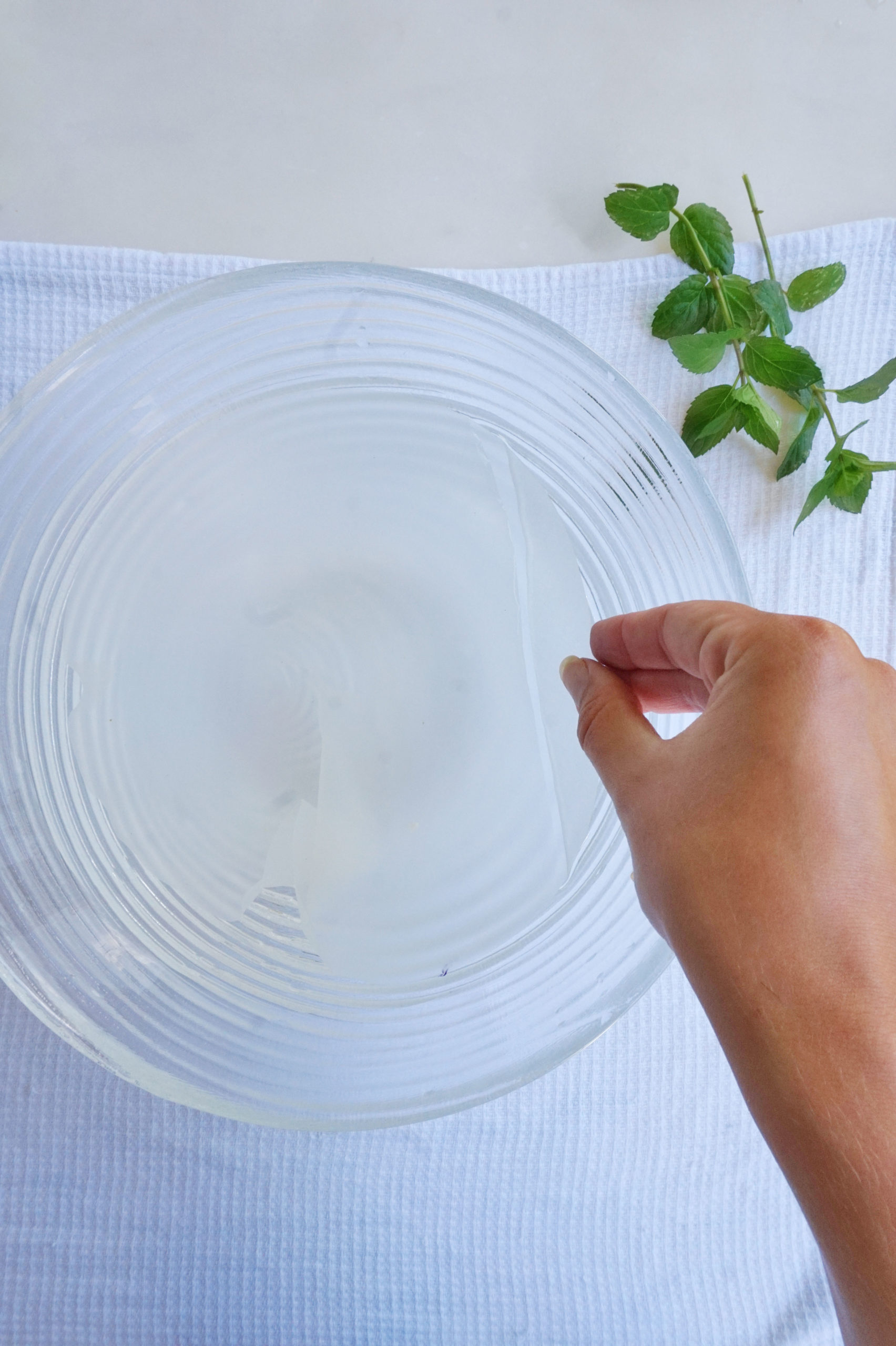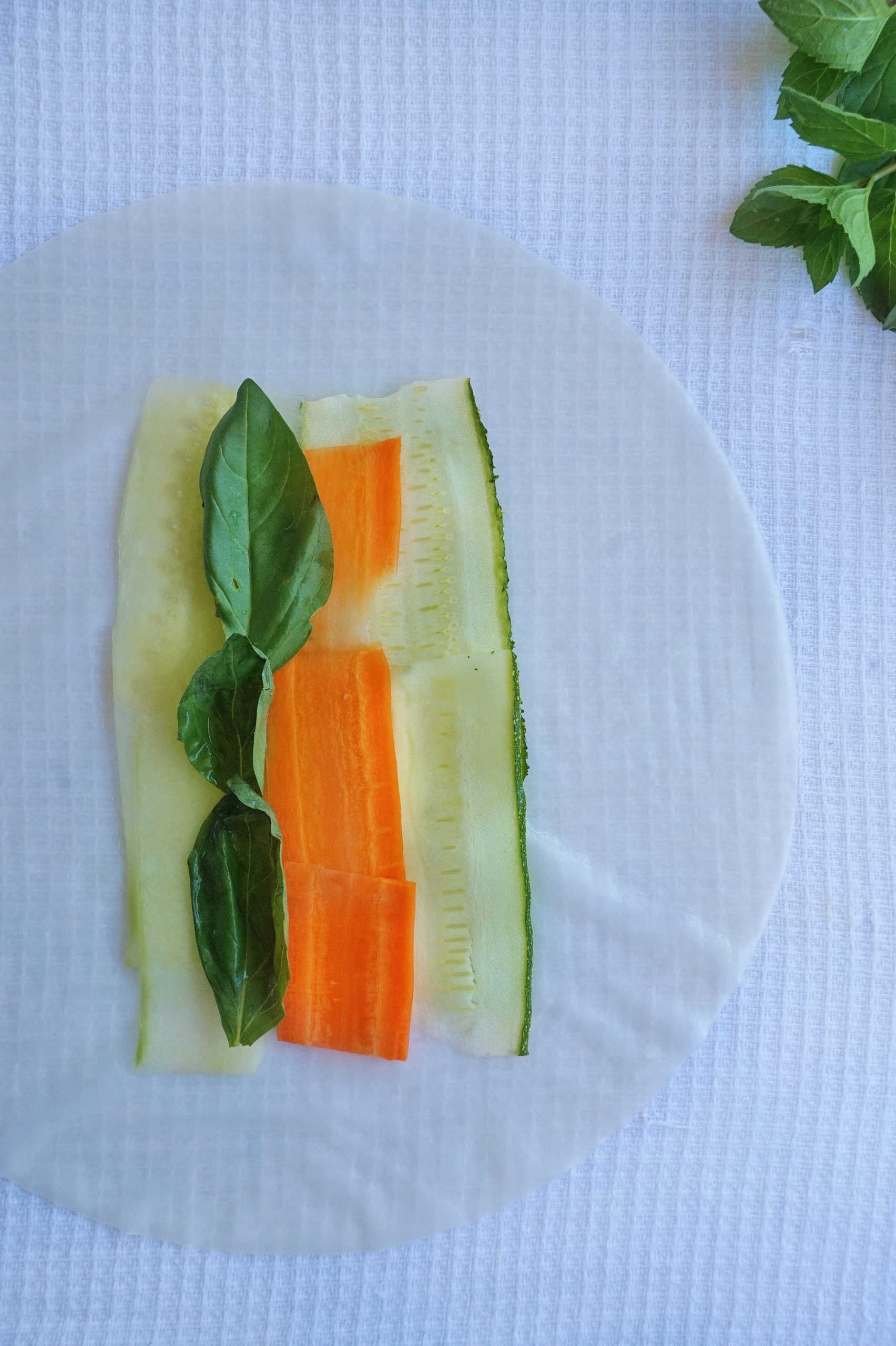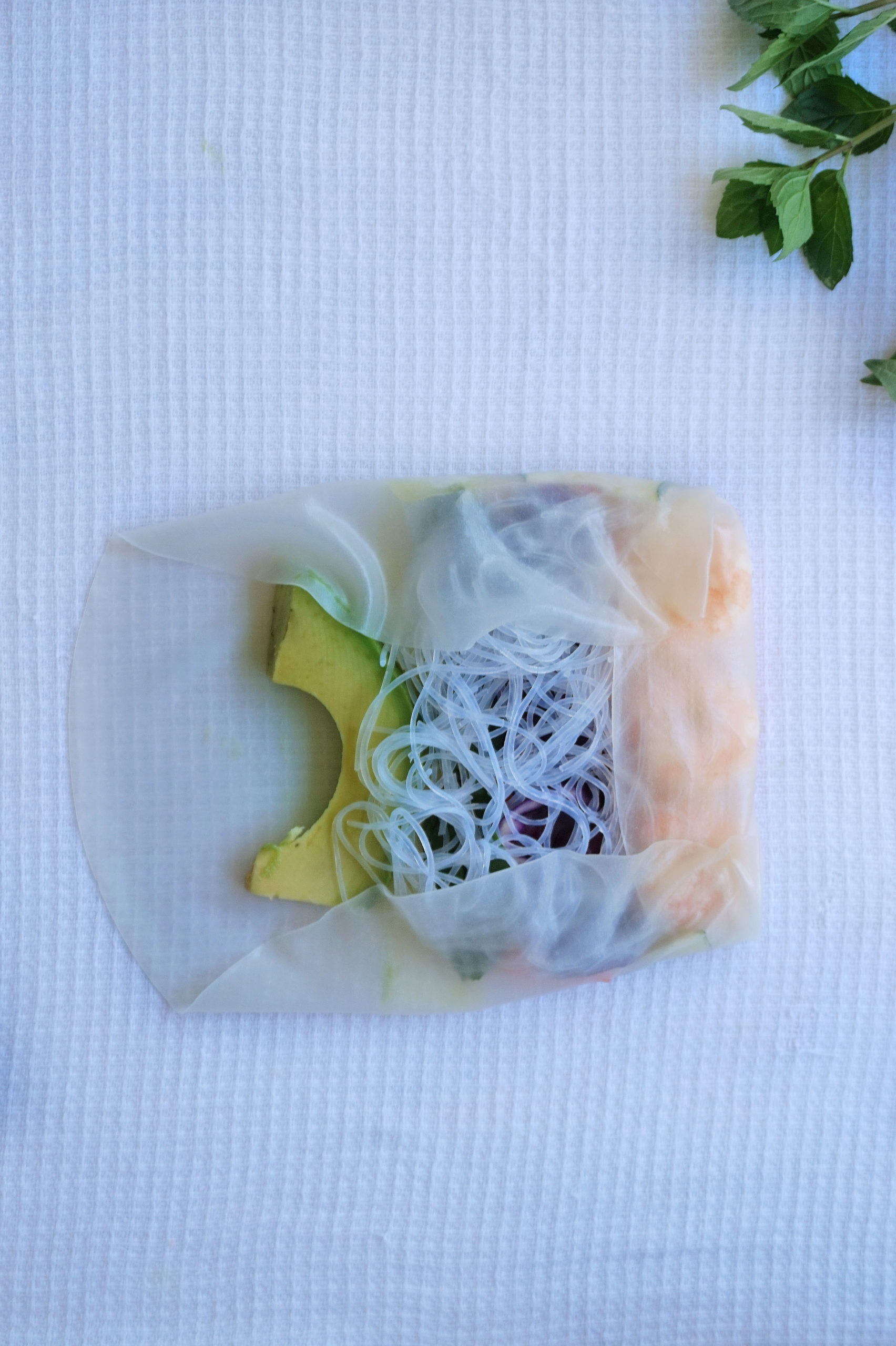 If you make these homemade shrimp summer rolls, make sure to tag me on Instagram @vlourish so I can see your re-creations!