This asparagus salmon & quinoa recipe smells like spring!
So it's asparugs season and you don't know how you should pair them with? I've got you! 
This recipe is not only delicious but also so easy to make. Also, it has all the nutrients you'll need on a plate. What else could we ask for?!
And we ain't going to lie, the combo asparagus + salmon tastes wonderful. But if you're not into salmon or you want to make the recipe vegan, feel free to skip it.
As with any recipe you'll find on my blog, you can totally customize it with different veggies and spices to mix things up.
Ready to make this asparagus salmon goodness? Let's do this!
🌱  Rich in fiber
🌱  Source of solfate, antioxydants, and omega-3s
🌱  High in protein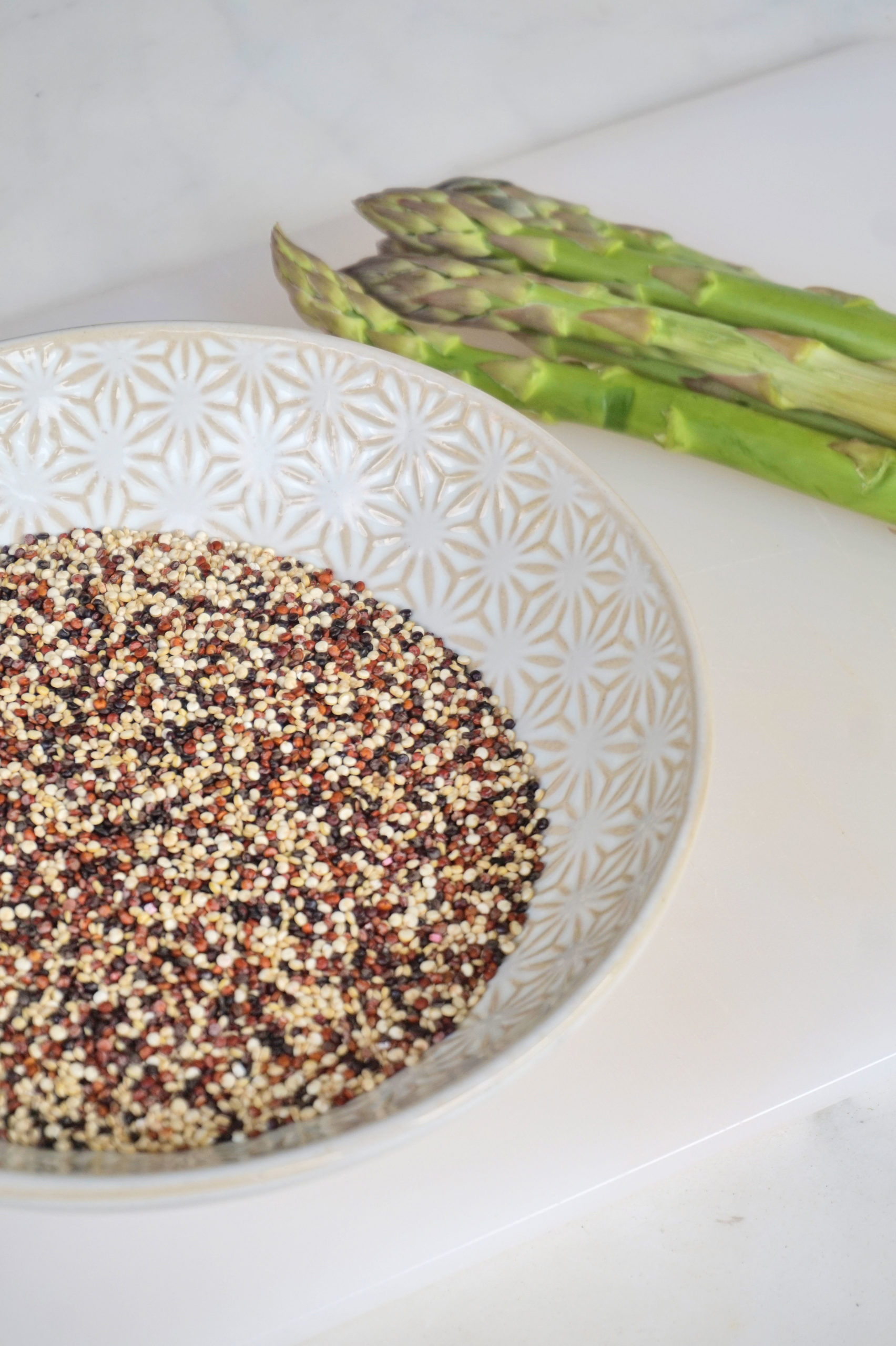 For 2 servings
200g

(7 oz)

diced salmon
150g

(0.5 cups)

 quinoa +

 

400ml (0.7 cups)

 

water to cook in*
10

 

asparagus cut into slices (keep the heads to decorate)
1

 

chopped onion
1/2

 

vegetable broth
Olive oil
Salt and pepper
*If you're wondering, ratios are 1 volume quinoa for 2 water volumes
Step 1
Start by cooking the onion and asparagus in a big pot with a bit of olive oil. Cook for 10 minutes on medium heat, stirring from time to time.
Step 2
Rinse the quinoa and add it to the pot with 400ml (0.7 oz) water. Add the vegetable broth and cook over medium heat until the quinoa has absorbed all of the water (about 20 minutes). You might need to reduce heat as time goes.
I like to slide a lid over the pot without completely covering it (does that make sense? if there's a word for that, please comment below lol!)
Step 3
In the meantime, heat a pan with olive oil. Cook the salmon for 7-8 minutes over medium heat. Season with salt and pepper.
Step 4
When everything's cooked, assemble the quinoa with the salmon and serve. Enjoy!
If you don't have vegetable broth, simply use salt to season the water

Mix up the recipe by replacing asparagus with other veggies such as zucchini, eggplant or bok choy – yum!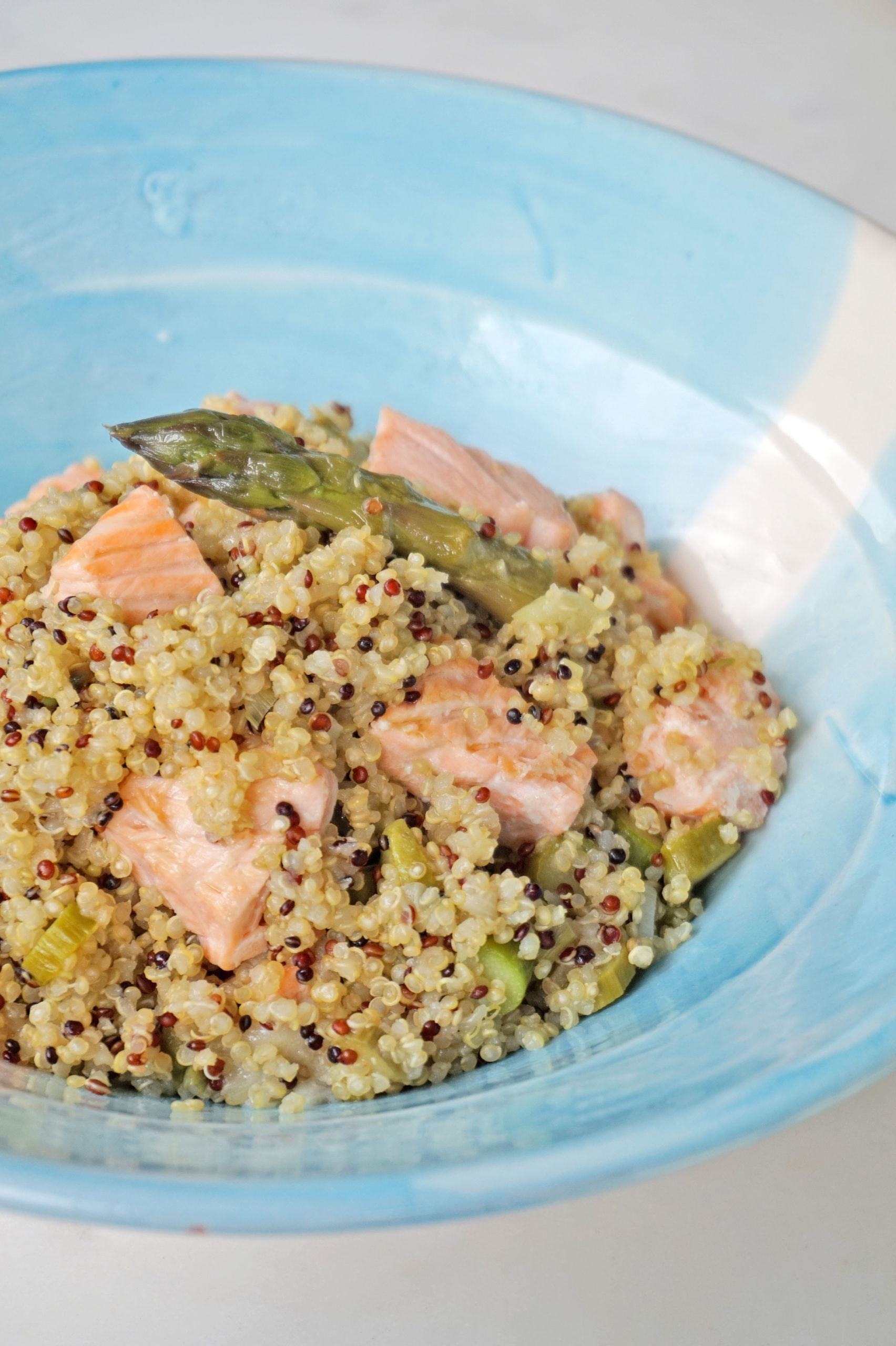 If you make this asparagus, salmon & quinoa recipe, make sure to tag me on Instagram @vlourish so I can see your recreations!