Are you looking for a new way to enjoy sweet potatoes? Try them mashed!
This recipe includes coconut milk which makes it so creamy, without having to add butter or oil. Plus, the mixture of flavors works so well together and all of this can be made in only 15 minutes!
We all already know how amazing sweet potatoes are but the day I tried them mashed AND with coconut milk, I could not believe my taste buds, it was incredible…
So I absolutely had to share the recipe with you! Try it and let me know what you think!
🌱  Rich in fibers
🌱  Great source of vitamin A
🌱  Packed with antioxidants
4 sweet potatoes
50-100 ml coconut milk
Salt and pepper
Step 1
Cook the sweet potatoes with the cooking method of your choice. Baking them are in my opinion the tastier option, but it can take up to 40 minutes.
If you are in a rush, you can cook the sweet potatoes in the microwave in only 5 minutes. I explain how to in this article.
Step 2
Once the sweet potatoes are cooked, place them in a mixer or blender with the coconut milk and a little bit of water to ease the process. Mix everything and season.
You can add more or less liquids according to your preference in terms of texture and taste.
Step 3
The mashed sweet potatoes are now ready to eat! Serve as a side dish (and try not to eat it straight with a spoon as I always do… haha)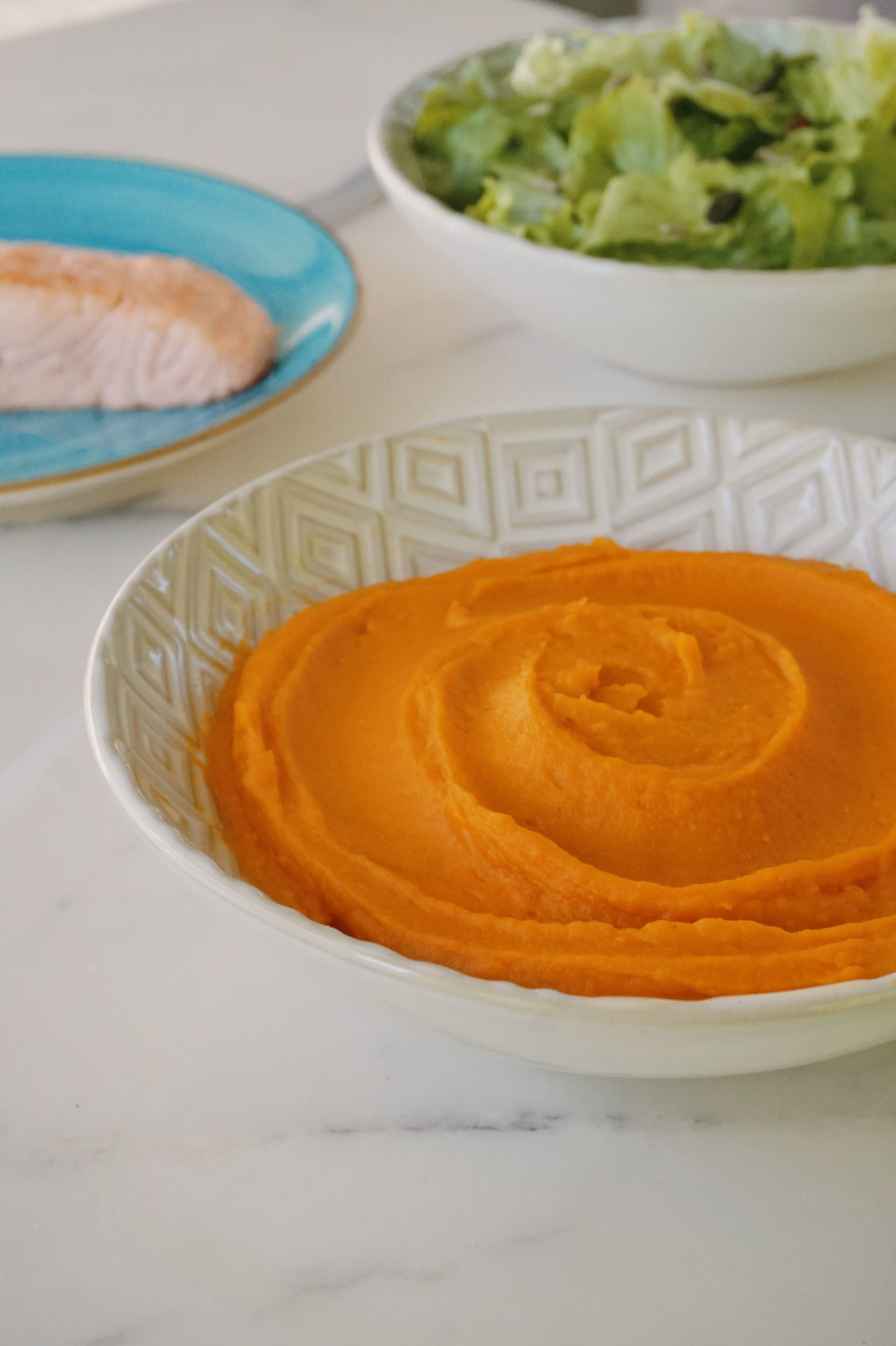 If you make this coconut mashed sweet potatoes recipe, make sure to tag me on Instagram @vlourish so I can see your recreations!