This simple yet delicious couscous tabbouleh salad is the side dish you need to bring some flavors and freshness into your life, in only 15 minutes!
Tabbouleh salad is traditionally made of bulgur and parsley, but my mom always made it different, and her version is by far my favorite so I thought I would share it with you as well!
The main ingredient of this revisited version is couscous, which makes the salad more lightweight than with bulgur and which makes the preparation even quicker to make (couscous cooks in a few minutes).
But my favorite part of this recipe is mint. I LOVE MINT, not only because it reminds me of mojitos, but also because it just brings a fresh feel to any dish you add it to.
You got me, I could probably eat this tabbouleh salad every day, on its own, but you know, it's always better to vary your diet (-:
Try it with chickpeas or a side dish to your meat or fish! I really hope you will love it as much as I do, enjoy!
🌱  Anti inflammatory properties
🌱  Rich in fiber
🌱  Source of vitamin A, C, K
100g couscous (small or medium size grain)
2 tomatoes
1 onion
1/2 lemon
2 tbsp olive oil
10g mint
30g pine nuts
A pinch of salt
Step 1
Cook the couscous according to the package instructions.
Step 2
Dice the tomatoes, onion and mint.
Step 3
In a bowl, mix the couscous, tomatoes, onion, pine nuts, and mint
Step 4
Add olive oil, lemon juice, and salt if necessary.
Enjoy! The tabbouleh is delicious warm, but letting it chill for a few hours will allow the flavors to mingle together. 
Refrigerated, your couscous tabbouleh salad will last you up to 4 days

If you want even more flavors in your tabbouleh, try adding parsley and/or raisins to it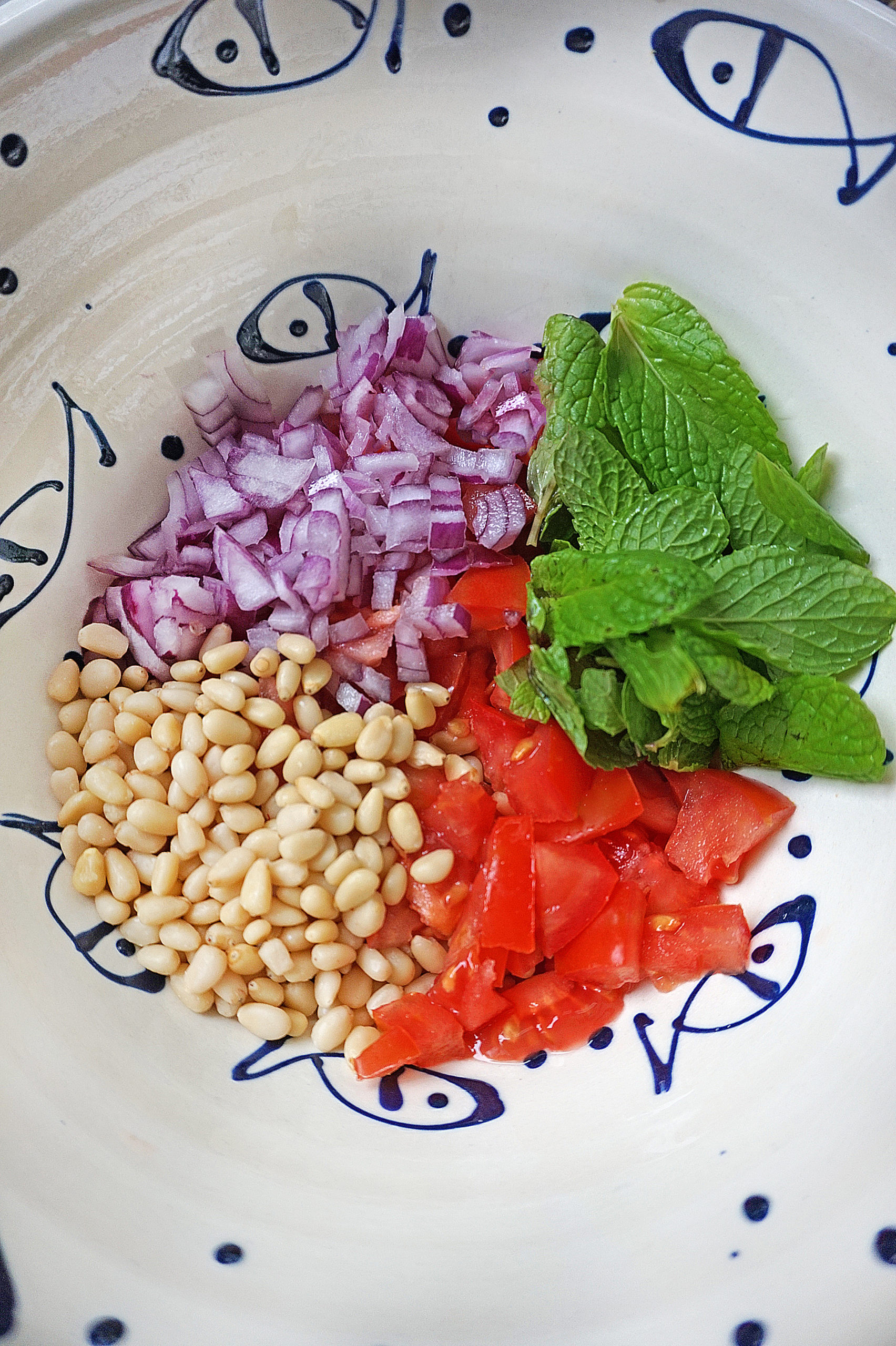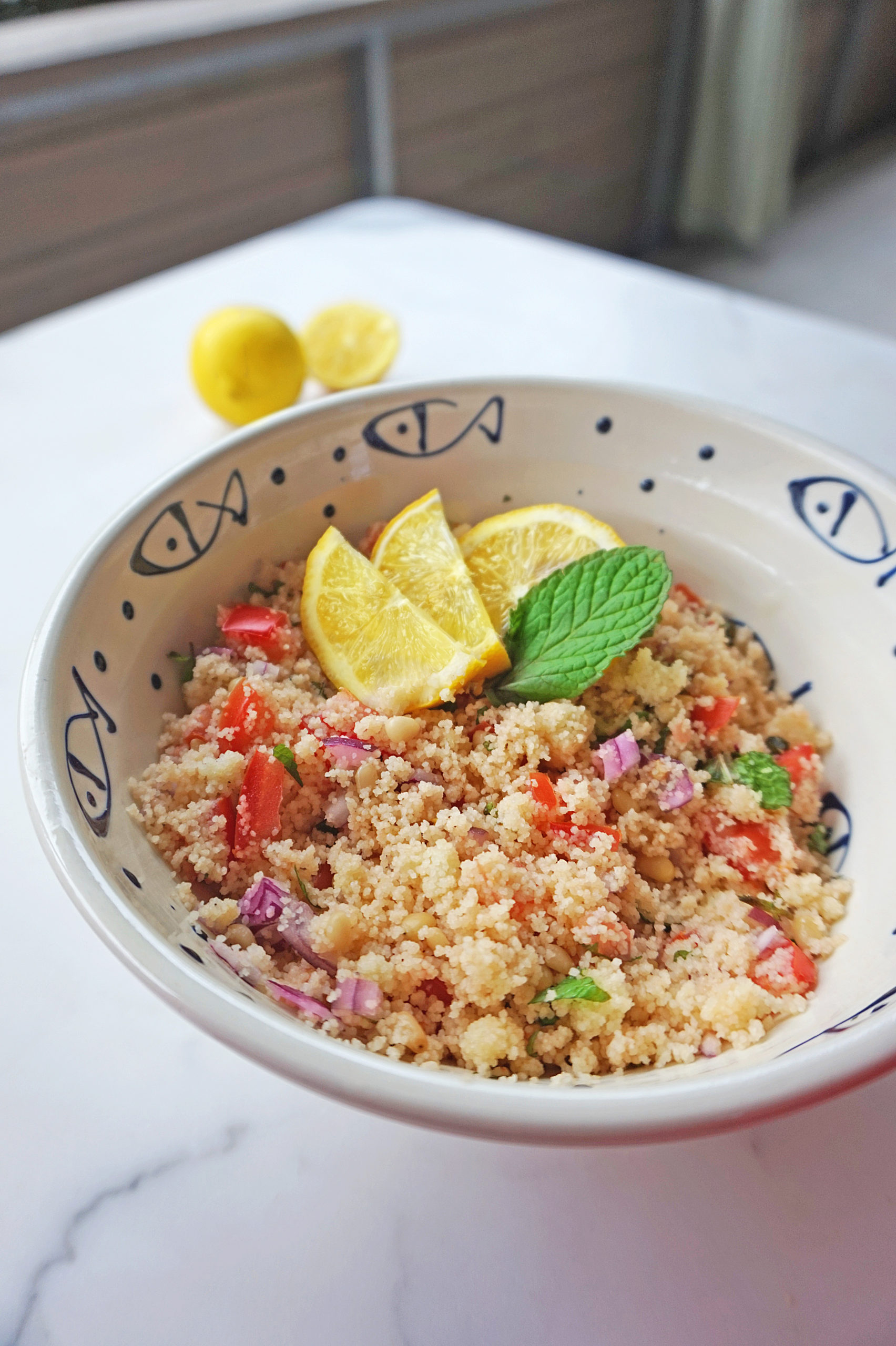 If you make thiscouscous tabbouleh salad recipe, make sure to tag me on Instagram @vlourish so I can see your recreations!