This healthy vegan pasta salad is made with carrots, edamame, onion, and kale which make it a nutritious and balanced meal.
These kinds of meals are just so easy and quick to make but are still delicious and healthy for your body.
Every time I cook pasta, I go for whole wheat since it is way more nutritious: lower in calories and carbs, higher in fiber, protein and vitamins. But obviously, this recipe works with any type of pasta.
Kale and carrots are bringing vitamins and antioxidants, edamame further protein, and the dressing is there to bring you a healthy amount of fats.
Learn how to make this healthy vegan pasta salad in less than 20 minutes!
🌱  Rich in fiber
🌱  Source of vitamin B, C, K
🌱  Contains antioxidants
150g pasta of your choice
2 carrots
80g edamame
1 small onion
60g kale (stems removed)
Dressing
2 tbsp olive oil
1/2 lemon
1 tbsp white vinegar
A few parsley leaves
Salt and pepper
Step 1
Start by cooking your pasta according to the package instructions.
Step 2
Chop the carrots, onion and kale finely.
Tip: For the carrots, I like to use a vegetable peeler to make thin slices.
Step 3
Prepare the dressing by adding all the ingredients. Whisk until everything is mixed together and adjust seasoning if necessary.
Step 4
Once cooked, drain the pasta and add it into a big bowl. Add all chopped ingredients along with the edamame. Add dressing and eat the salad right away or keep in your fridge for later.
Make sure to add the dressing just before you eat your salad to prevent the ingredients to soften

If you don't like/have kale, you can replace it with spinach or any other leafy green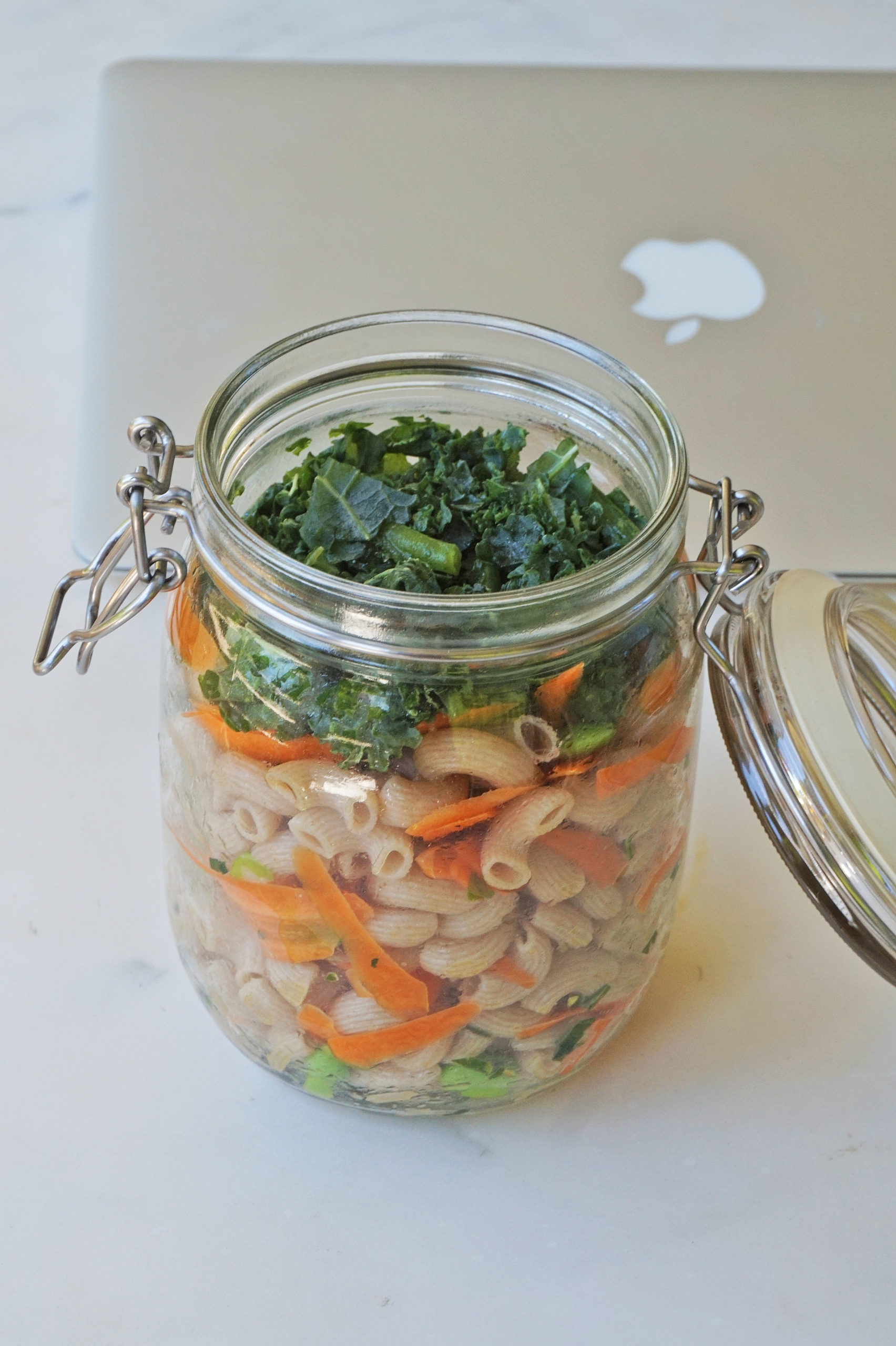 If you make this healthy vegan pasta salad, make sure to tag me on Instagram @vlourish so I can see your re-creations!