Making homemade cashew milk, because cow's milk is overrated.
If you are looking for a plant-based alternative to milk that is cheap, creamy and easy to make, this homemade cashew milk is for you!
Not only does it require less than 10 minutes to make, but you can also totally customize it according to your liking, for example with vanilla extract or cocoa powder.
De-li-cious!
I have always been a huge milk drinker since I was a kid. In cereal, with cocoa powder or just on its own, milk has always been part of my day to day.
So when I decided to move into a more plant-based diet, I was very worried about how I was going to survive without cow milk (so dramatic, I know).
Well, as you can see I am still alive, and the reason why is probably because there are so many plant-based alternatives nowadays, that are just as tasty as regular milk.
I love milk made from soy, almonds, coconut, oats, but if I had to choose only one, I would probably go for cashew milk.
It is, in my opinion, the creamiest and the most neutral-flavored one of them all, and therefore go well with everything!
But because plant-based alternatives found in grocery stores can be expensive AF and contain some weird ingredients such as oil, sugar, and additives, I decided to make my own milk.
Yes, it is THAT easy, customizable and only requires 10 minutes and a food processor.
Making this homemade cashew milk is now part of my weekly routine and I just love it!
Learn how to make your own homemade cashew milk following the steps below.
🌱  Rich in healthy fats
🌱  Source of magnesium and potassium
🌱  Rich in vitamin K
900 ml water
150g cashews
2 tbsp maple syrup
1 pinch of salt
Step 1
Soak the cashews in water at least 4 hours or overnight. If you are in a rush, you can soak them in hot water for 15 minutes. Drain the cashews and rinse them.
Step 2
Add the water, cashews, maple syrup and salt to a food processor. Mix everything until cashews are completely blended. It can take from 2-5 minutes depending on your blender's power. 
Step 3
If your blender is powerful enough, you won't need to strain your milk at all. However, if you notice some residue, strain it with a nut milk bag or a regular mesh strainer.
Step 4
Pour into a glass bottle and refrigerate up to 3 days. Shake well before serving.
Enjoy it cold or warm in your drinks, with granola or in any of your recipes!
The consistency of your milk will depend on the cashew and water ratio. Feel free to adjust quantities on your personal preferences

Maple syrup can be replaced with agave syrup, honey or dates
You can make flavored milk by adding cocoa powder or vanilla extract into the mix!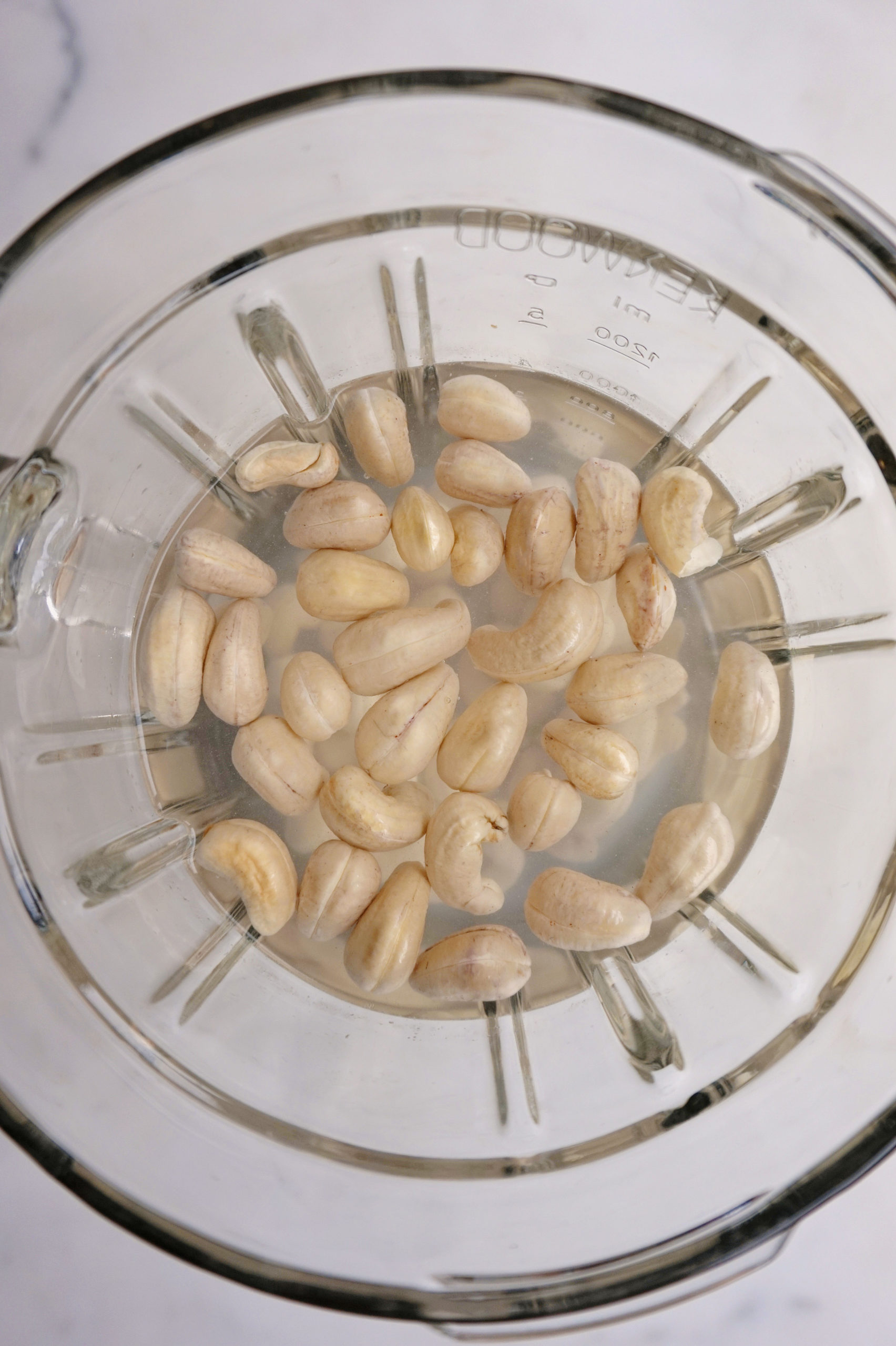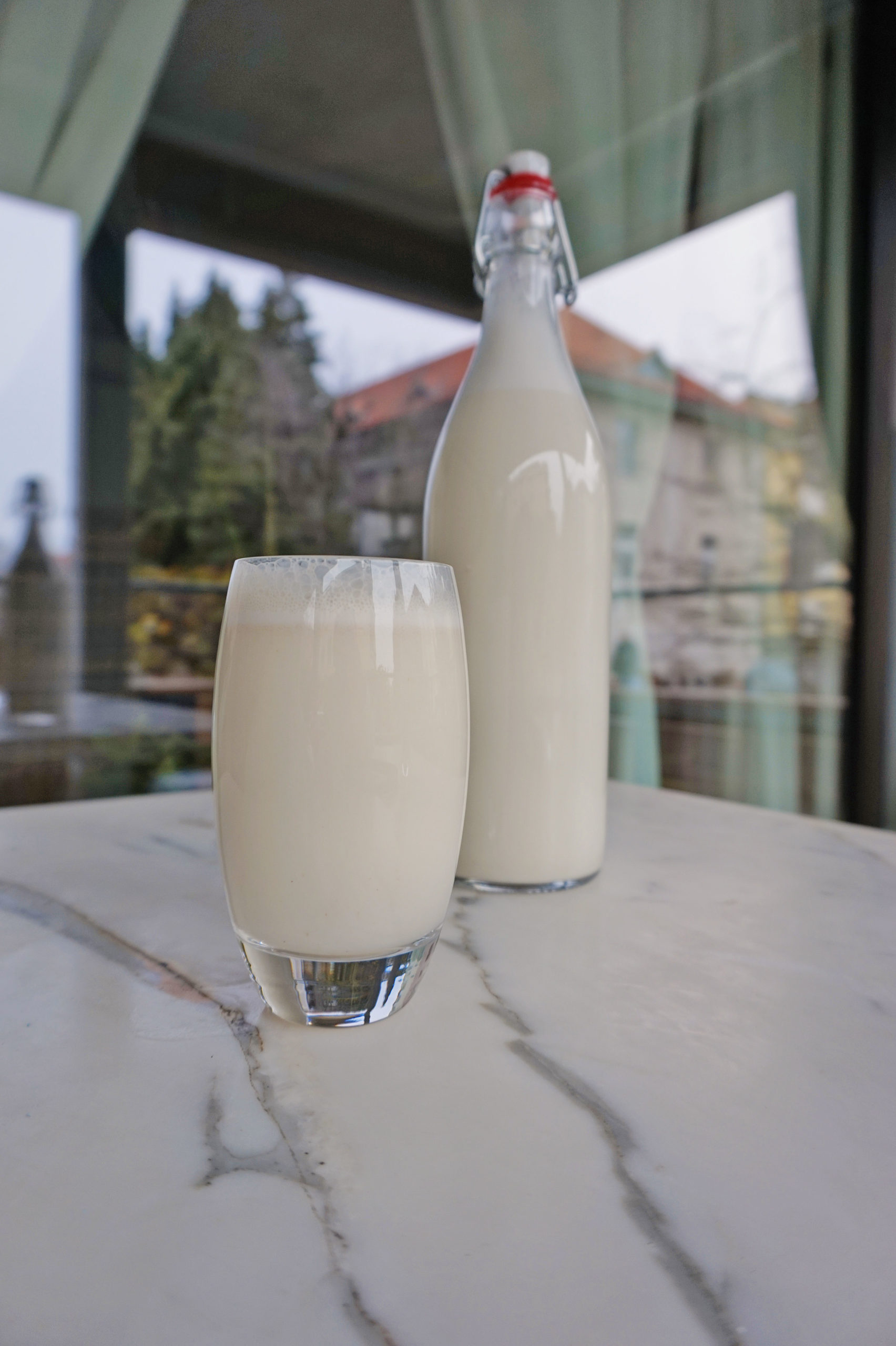 If you make this homemade cashew milk, make sure to tag me on Instagram @vlourish so I can see your recreations!