This avocado chickpea sandwich is perfect to take on the go. Made with tomato and pickles, it suits both vegetarian and vegan diets.
Did you also grow up thinking sandwiches were unhealthy? Because of the processed bread, the amount of salt or sauce, ready-to-buy sandwiches can actually be bad for you.
But just as with other types of food, sandwiches can be made healthy! All you have to do is choose fresh, high in fiber ingredients and 5 minutes to put them together for a delicious combination.
Since bread is the main food in there, I recommend you buying it whole grain or whole wheat. It will provide you with a higher amount of fiber, vitamins, minerals, and is basically better for your digestion and overall health.
Also, always check labels and stay away from breads (and food in general) that include preservatives or sugar.
The number of ways you can make healthy sandwiches are unlimited, but today I am sharing with you one of my favorites.
🌱  Source of fiber
🌱   Packed with healthy fats
🌱  Rich in antioxidants
2 slices of whole-wheat bread
60g chickpeas
½ tomato
½ avocado
2-3 pickles
1 pinch of cumin
Salt and pepper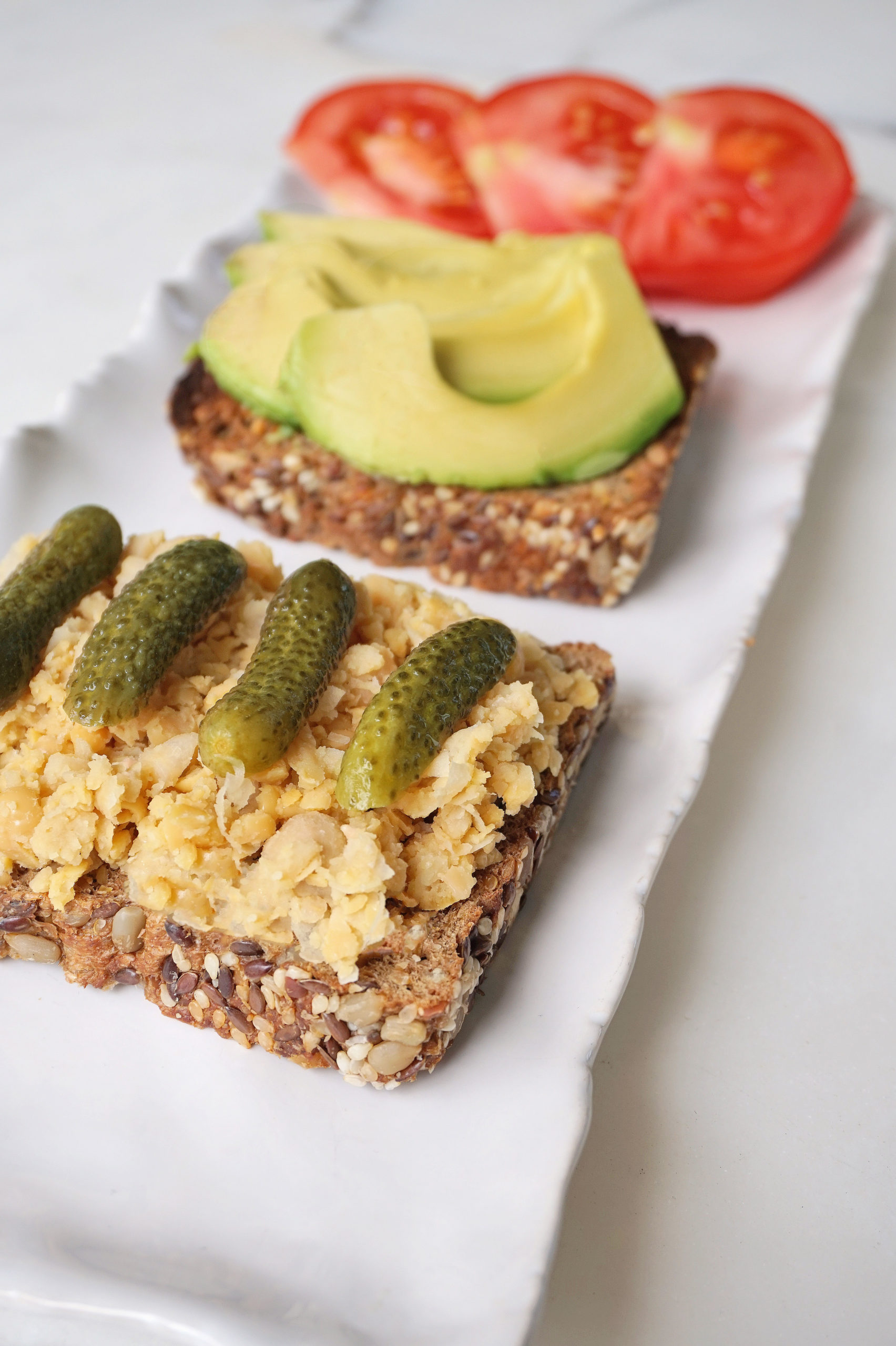 Step 1
Start by slicing the tomato and avocado.
Step 2
Rinse the chickpeas and mash them with a fork.
Step 3
Start composing your sandwich: on one slice of bread, put the avocado (mash it if you want), then the sliced tomato. On the other slice, place the chickpeas and pickles.
Step 4
Season all with cumin, salt, and pepper and assemble both slices to create your avocado chickpea sandwich!
Step 5
Eat it right away or during the course of the day.
If you struggle to digest chickpeas, remove the skin when rinsing them
Replace chickpeas with any other legumes: black beans, lentils, peas
If you want to add a sauce to it, pair it with my vegan cashew sauce, it's delicious!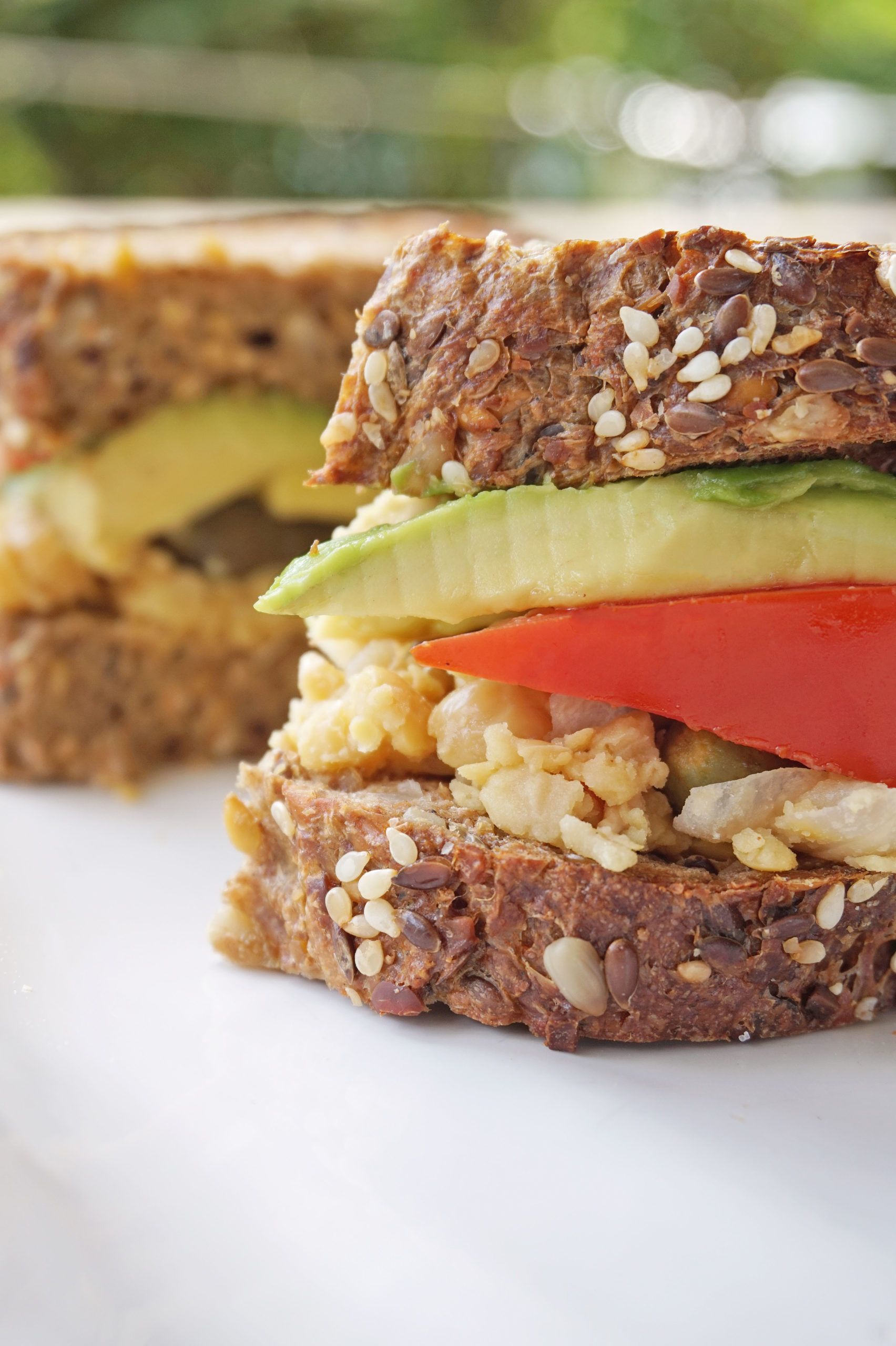 If you make this healthy avocado chickpea sandwich, make sure to tag me on Instagram @vlourish so I can see your re-creations!