Looking for a creamy dairy-free sauce?
This 5-minute sauce is what you need.
A sauce made out of cashews? I know, you're not ready for this.
Lately, I've been trying to avoid dairy as much as possible. When looking for milk/cream alternatives, I've been seeing a lot of vegan people use cashews in their sauces.
Well, the rest is history.
Let me tell you one thing, cashew nuts are SO underrated. This sauce has become a staple in my meals; on top of roasted veggies, as pasta sauce, on toasted bread… and I'm just thinking that we could actually make it sweet too!
Whether you eat plant-based or not, you need to try this vegan cashew sauce, you won't be disappointed. Creamy, healthy, and ready in a few minutes only – you'll thank me later.
🌱  Source of healthy fats
🌱  Rich in vitamin K
🌱  Packed with antioxidants
100g cashew nuts
200ml water
1 garlic clove
1 tbsp nutritional yeast (optional)
Salt and pepper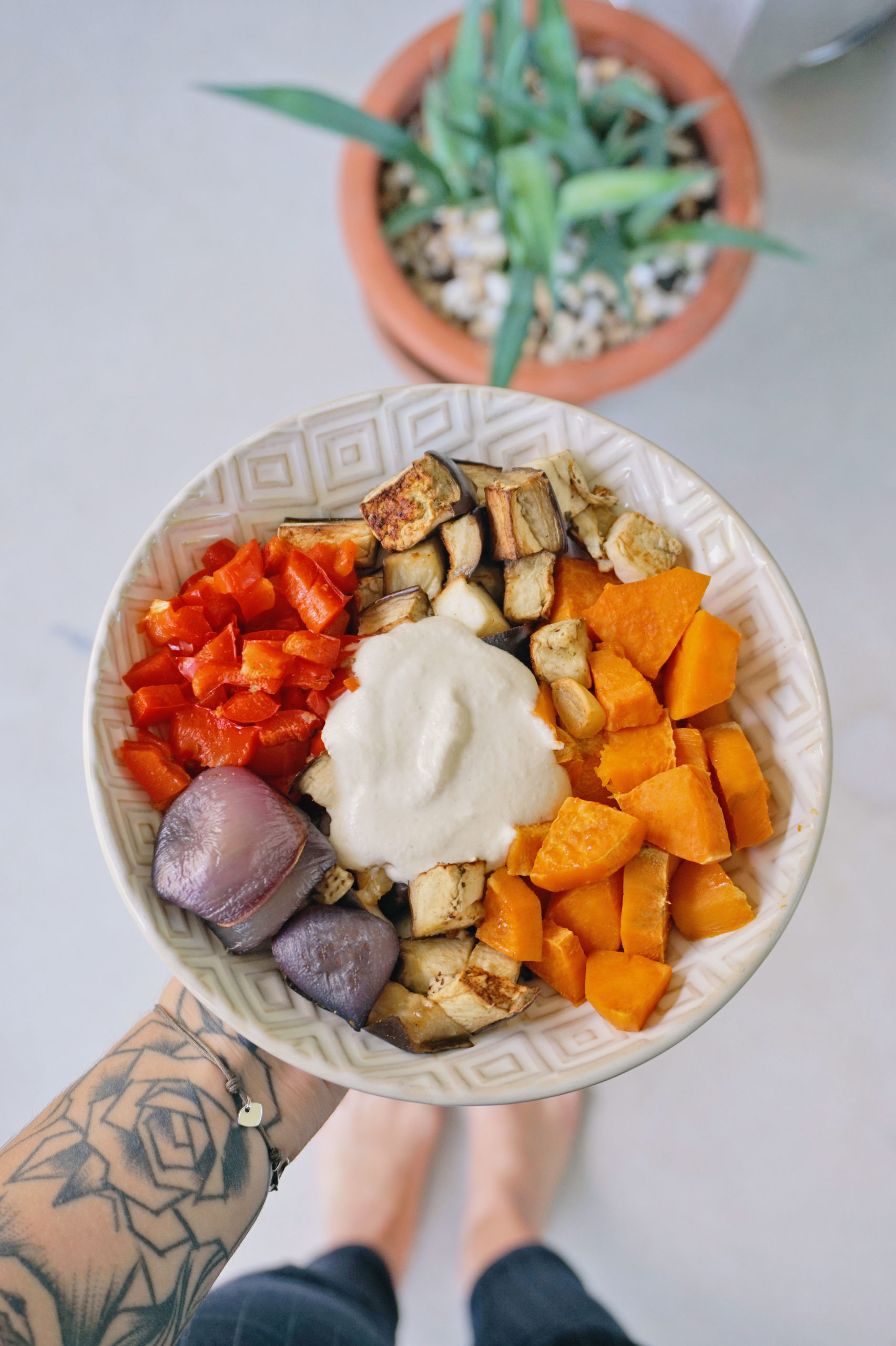 Step 1
The day before, soak the cashews in water. If you are limited in time, soak them in boiling water instead, for 10 minutes.
Step 2
Rinse cashews and add them to a blender along with the garlic, a pinch of salt, and pepper. Add 200ml water (warm or cool).
Step 3
Blend and add more water if you want to adjust consistency. Add seasoning to taste.
Refrigerated, the sauce will last up to 5 days

Customize your sauce by adding curry paste, herbs, chili, nutritional yeast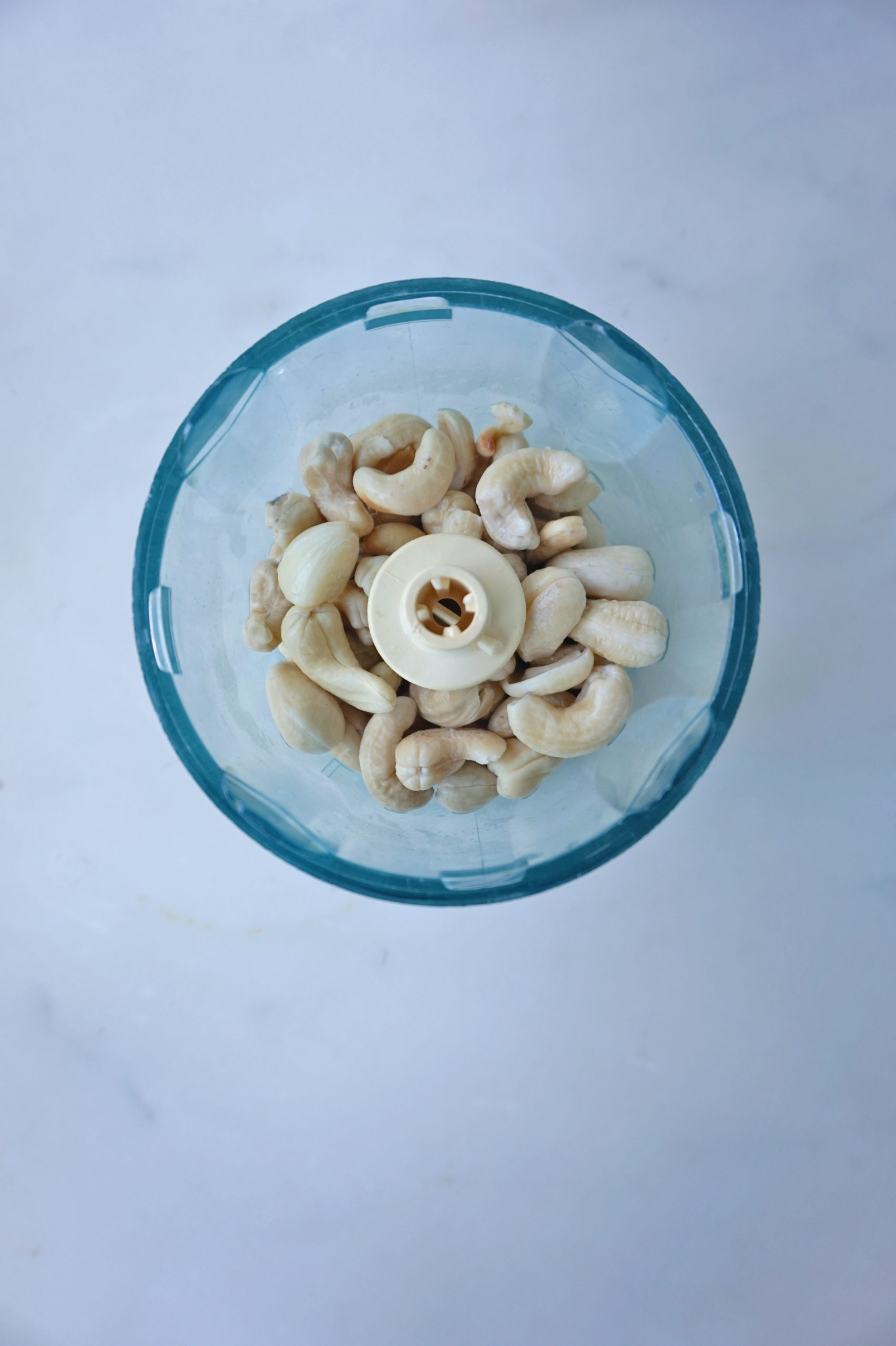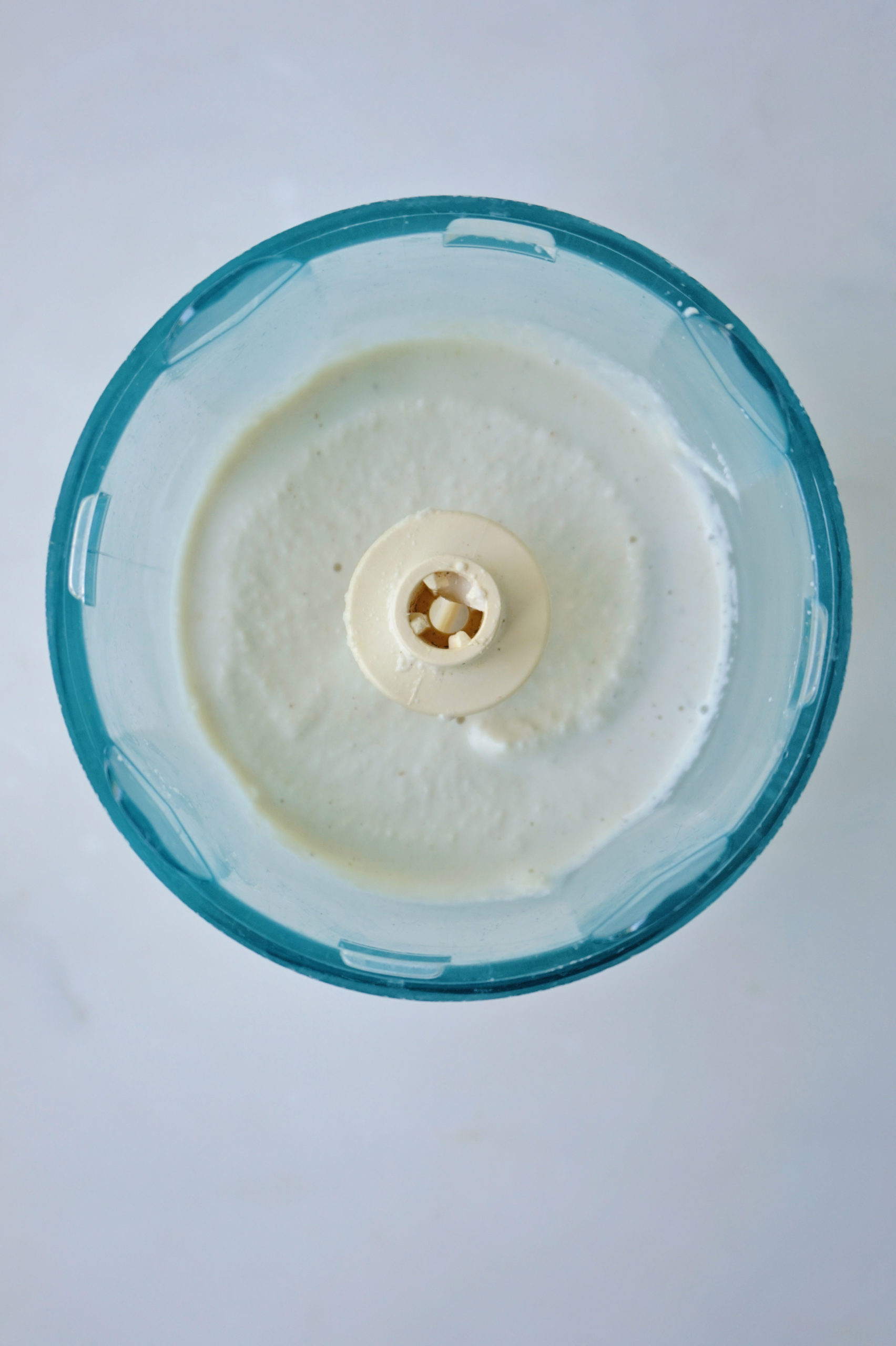 If you make this vegan cashew sauce, make sure to tag me on Instagram @vlourish so I can see your re-creations!