Learn how to make this creamy vegan mashed cauliflower that is full of vitamins and nutrients!
You bought a cauliflower because you know it is healthy but you literally don't know what to do with it? Got you!
This happened to me so many times, but now that I managed to tame this cruciferous, I love getting creative with it. Actually, cauliflower is, in my opinion, so underrated. Since it has a neutral flavor, it is so versatile and so many flavors can be added to it. One of my all times favorite recipes is my Cauliflower Chickpea Curry.
But most importantly, cauliflower is so healthy for you. Actually, it contains almost all the vitamins and minerals that you need!
It is a great source of antioxidants (which help reduce inflammation and strengthen your immune system) and fibers (which are essential for a healthy gut).
Moreover, cruciferous contains sulforaphane, which has been proven to have anti-cancer properties and to prevent cancer cell growth (1, 2, 3).
If that doesn't make you want to eat cauliflower, I don't know what will! Learn how to make creamy vegan mashed cauliflower, you will love it!
🌱  Healthy fats
🌱  Rich in fiber
🌱  Source of vitamins C & K
1 cauliflower
3 tbsp olive oil
2 tbsp nutritional yeast
1 garlic clove
Salt and pepper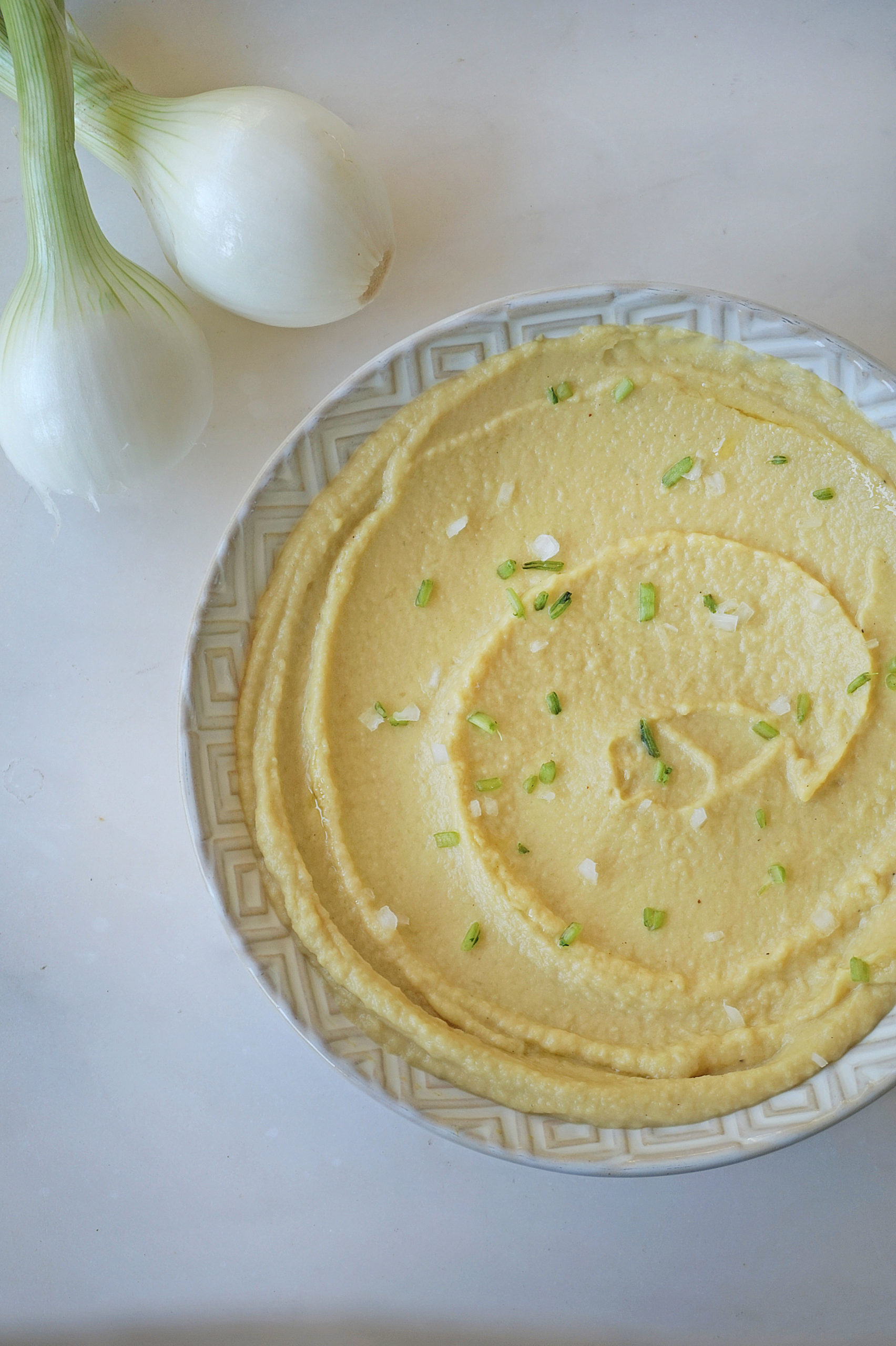 Step 1
Start by removing the leaves of the cauliflower and cut it into florets.
Step 2
Place them in a steaming basket and cook on medium heat until soft (approx. 10 minutes)
Step 3
You can then add your cauliflower to a blender along with garlic, olive oil, nutritional yeast, salt, and pepper. Mix until obtaining a creamy consistency.
Step 4
Serve your mashed cauliflower in a bowl and sprinkle some olive oil and spiced/herbs of choice.
This recipe is so versatile, you could mix up the flavors by adding any spices or condiment of your choice (curry, sriracha, mustard, paprika), get creative!

Olive oil can be replaced with margarine or any other oil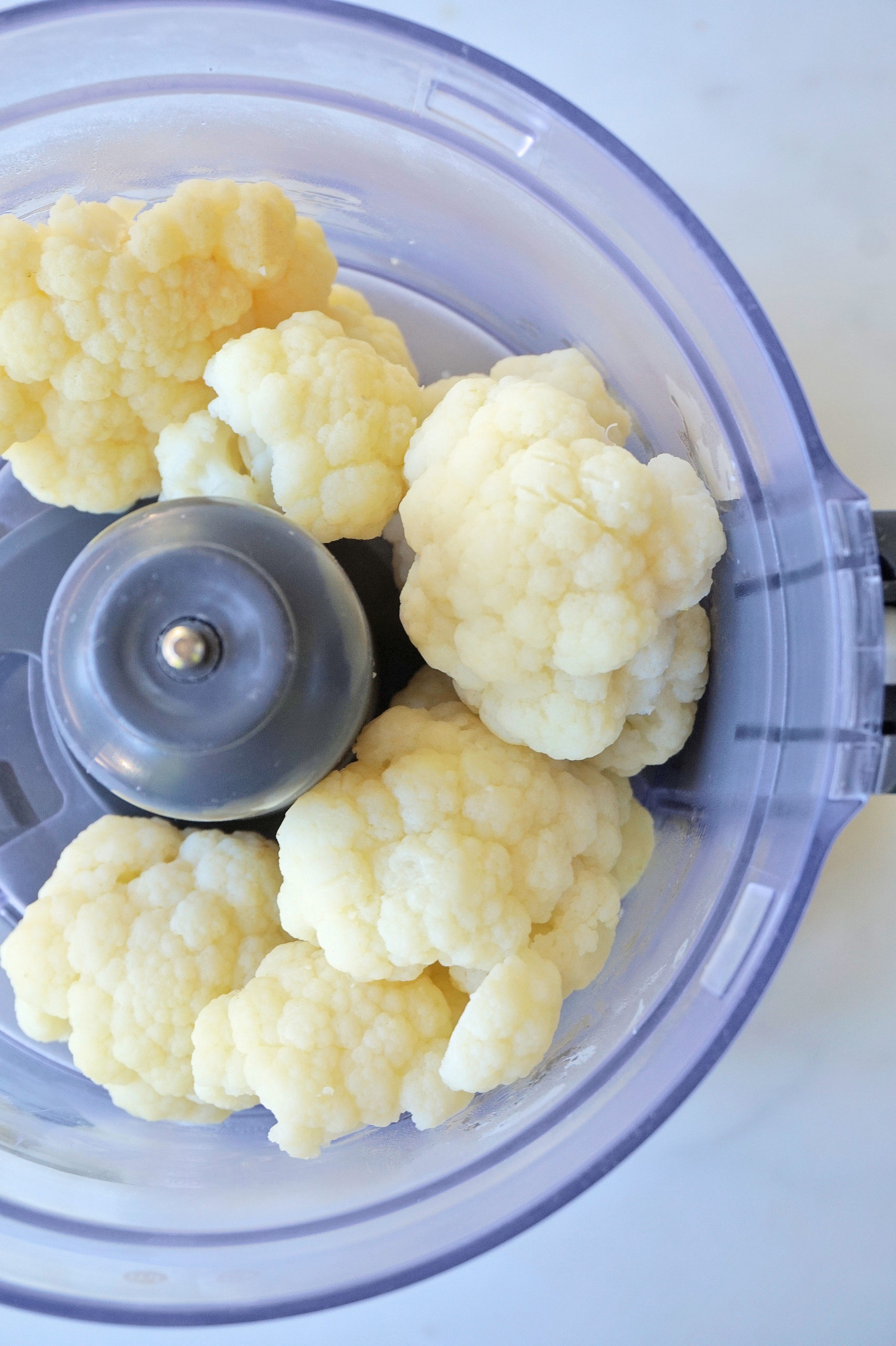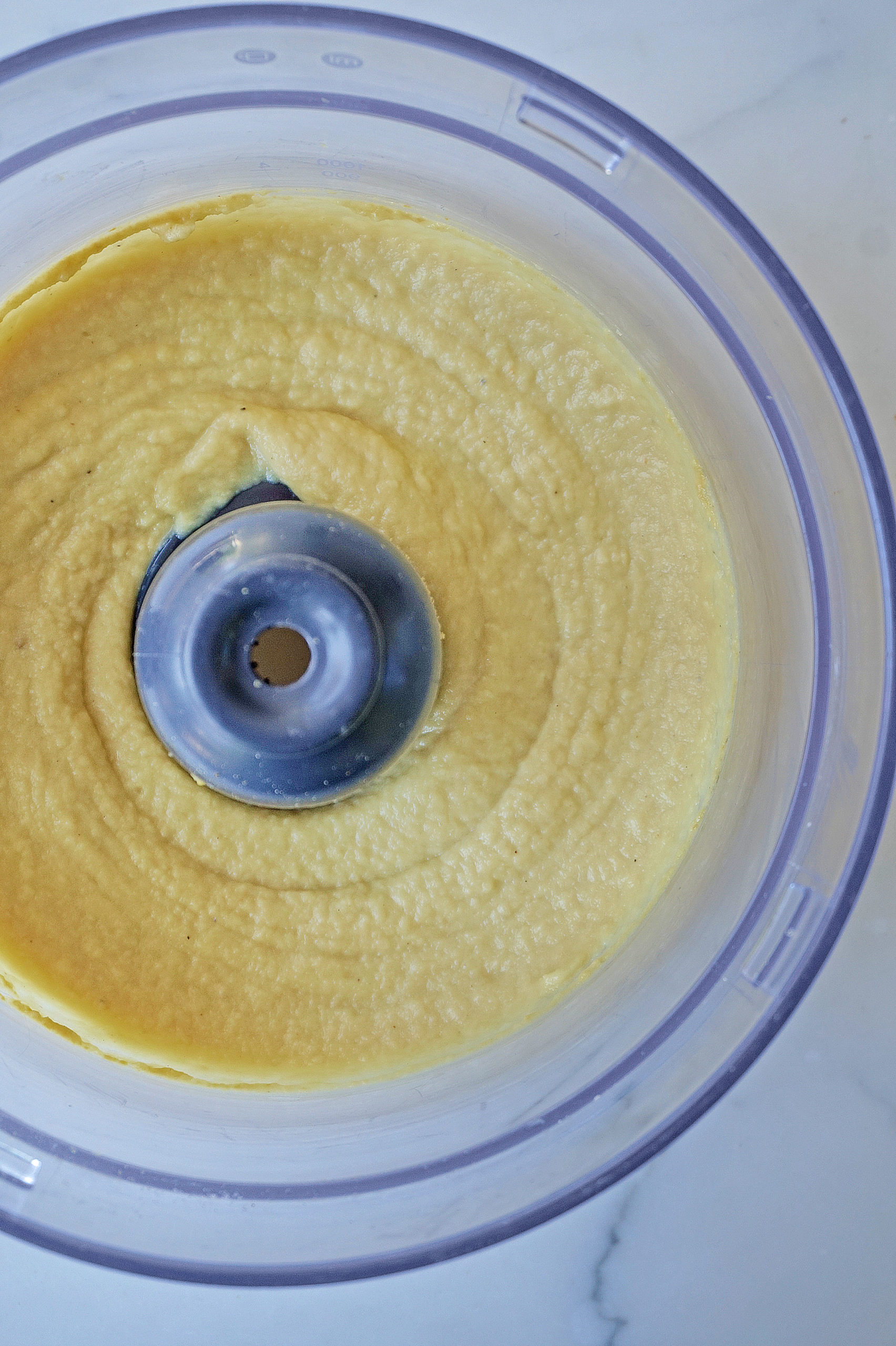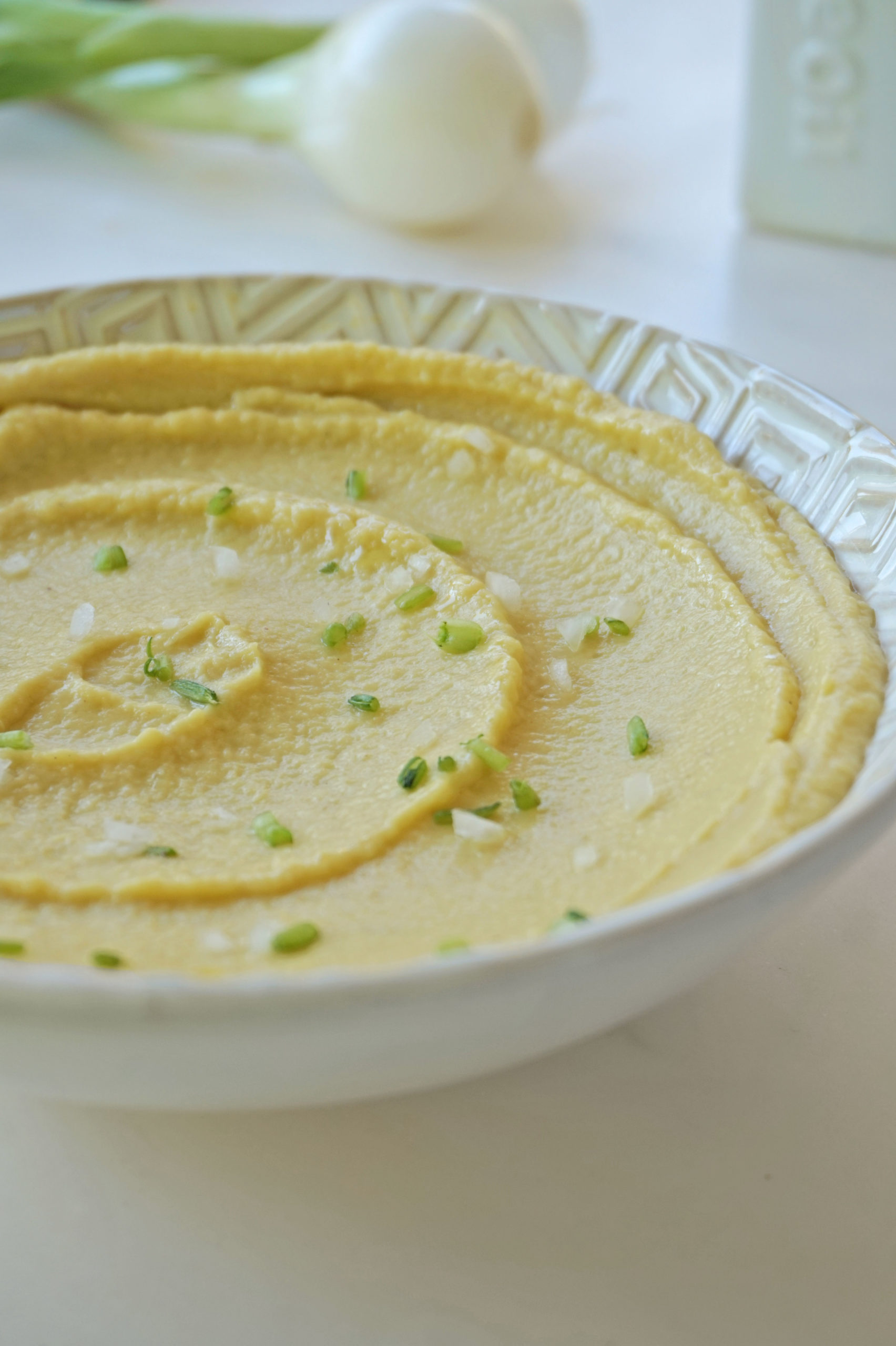 If you make this creamy vegan mashed cauliflower, make sure to tag me on Instagram @vlourish so I can see your re-creations!