Oats have quickly become one of my favorite source of complex carbohydrates because of their health benefits but also because of how delicious they are! To tell you, I sometimes have oatmeal even for dinner!
What you should know about oats is that they are loaded in antioxidants which are proven to be good for the heart and keep blood pressure low. Plus, the presence of fiber help with your digestion and support weight loss since it will make you feel fuller for longer!
There are too many benefits not to try this banana coconut milk oatmeal.
Learn how to make it in 10 minutes only!
🌱  Rich in fibers
🌱  Source of vitamin E
🌱  Packed with antioxidants
40g old-fashioned or quick oats
50ml coconut milk
1 banana
1 handful walnuts
1 tbsp maple syrup (or sweetener of choice)
1 tsp cinnamon
Step 1
Add oats and water to a pot over medium heat. Let cook for 2-3 minutes or until the water is absorbed.
You don't have to put a lot of water, just make sure it completely covers the oats.
Step 2
Add coconut milk, maple syrup and cinnamon and let cook for another 2 minutes. 
Step 3
Remove the pot from the heat and serve the oats in your favorite bowl. Add your cut banana and walnuts and enjoy! 
Oatmeal is so versatile, you can basically add any toppings you like! I often add pear, chia seeds and goji berries for even more flavors
If you are in a rush, you can skip the water part and directly cook the oats in coconut milk. Consistency might be less fluffy though.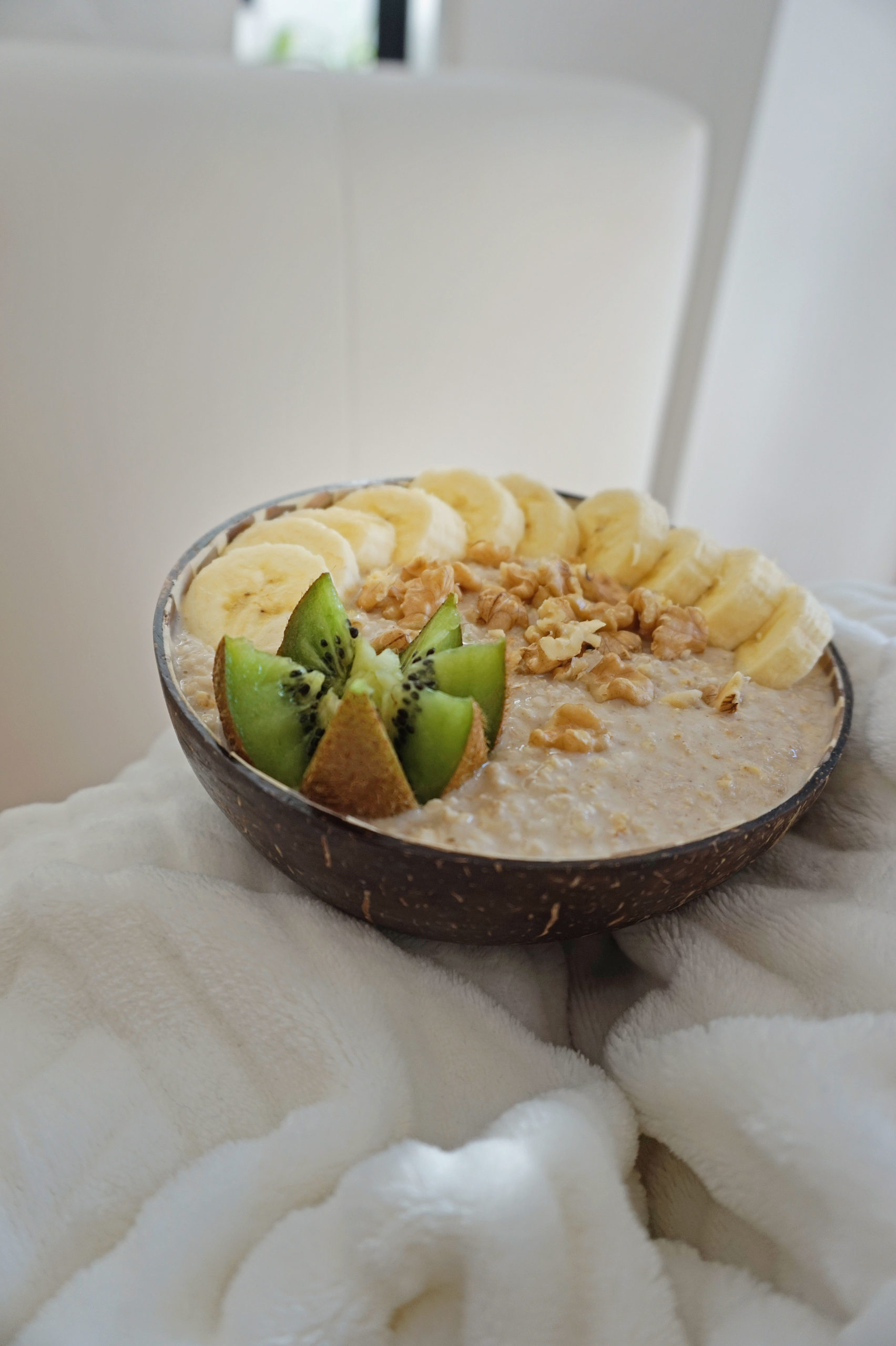 If you make this banana coconut milk oatmeal, tag me on Instagram @vlourish so I can see your recreations!