Coming to you with this homemade chocolate granola recipe that's not only delicious but also healthy for you!
Plus, it is THAT easy to make that you won't go back to the ready-to-buy ones.
If you follow my Instagram stories, you already know how much I love granola. I can have it for breakfast, as a snack or even as a proper meal.
It is so versatile and that must be the reason why I can't get over it. 
As you might have already noticed by my quick and easy recipes on my blog, I love to cook but not to spend 3 hours in my kitchen. 
For some reason, I thought that making my own granola was going to be tedious and require me a lot of time. FALSE!
It is actually really easy and only takes 30 minutes (prepping+cooking). I will, for sure, never buy pre-made granola again!
🌱  High fiber 
🌱  Rich in magnesium
🌱  Refined sugar-free
300g rolled oats
70g coarsely chopped almonds
70g  coarsely chopped pecans
50g dark chocolate chips (optional)
60g cup  coconut oil
1 tbsp cocoa powder
2 tbsp shredded coconut
2 tbsp chia seeds (optional)
3 tbsp maple syrup
Pinch of salt
Step 1
Preheat oven to 180°C / 350°F and line a baking sheet with parchment paper
Step 2
In a big bowl combine all dry ingredients (oats, almonds, nuts, chocolate chips, cocoa powder, shredded coconut and salt). Stir to blend.
Step 3
Add the maple syrup and liquid coconut oil (heat it if necessary) and mix everything well.
Step 4
Pour evenly the preparation onto the pan and cook for about 20-25 minutes. Stir it halfway and layer it if you want chunks to form.
Step 5
Let the granola cool completely. Store it in your favorite jar and enjoy it with milk, yogurt, fruits or as a topping!
Feel free to add less or more cocoa powder and maple syrup according to your taste buds. However, keep in mind that adding too much cocoa could make the granola bitter
Replace maple syrup with date/agave syrup or honey
Make your homemade chocolate granola high protein by adding chocolate protein powder!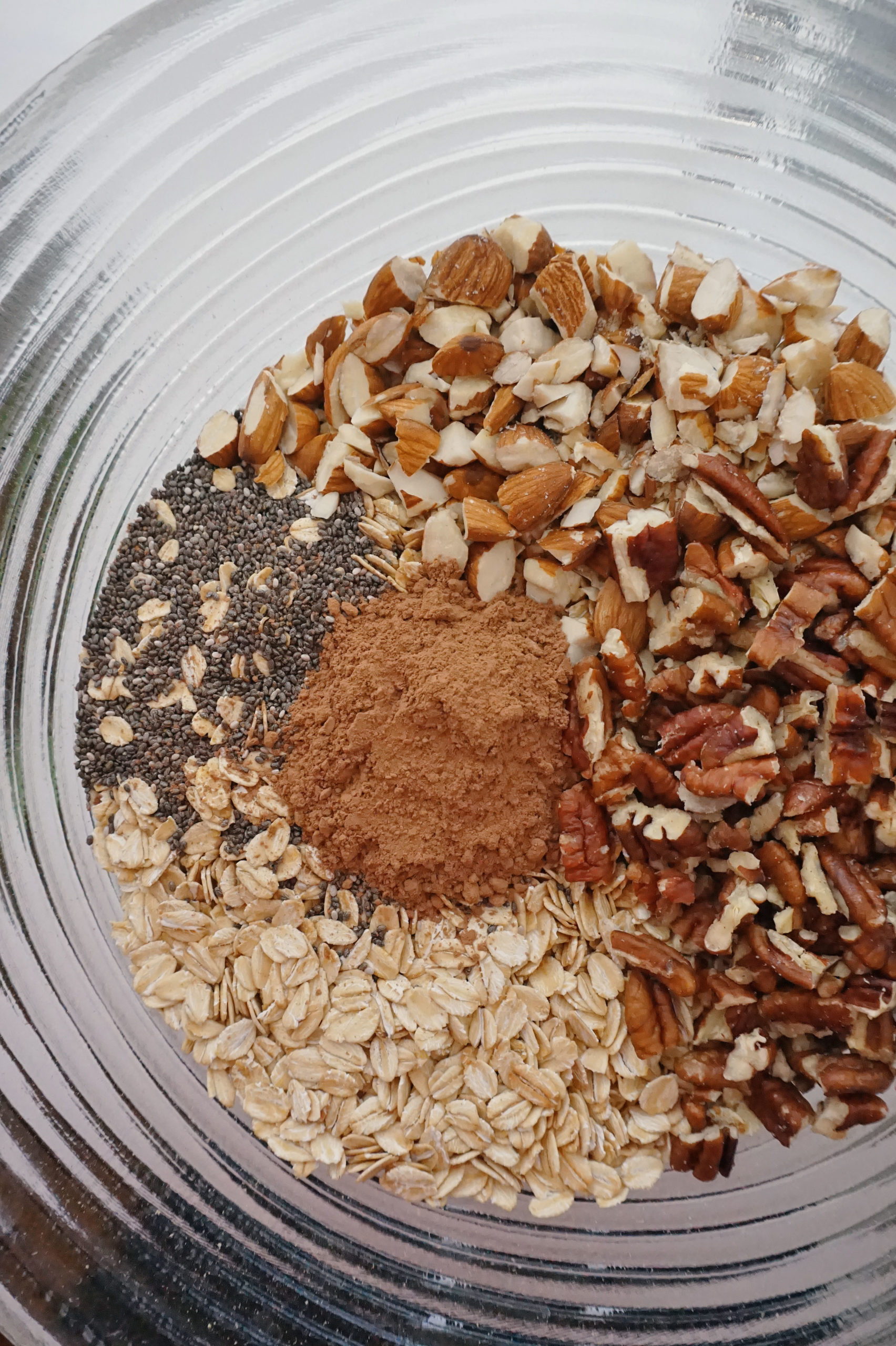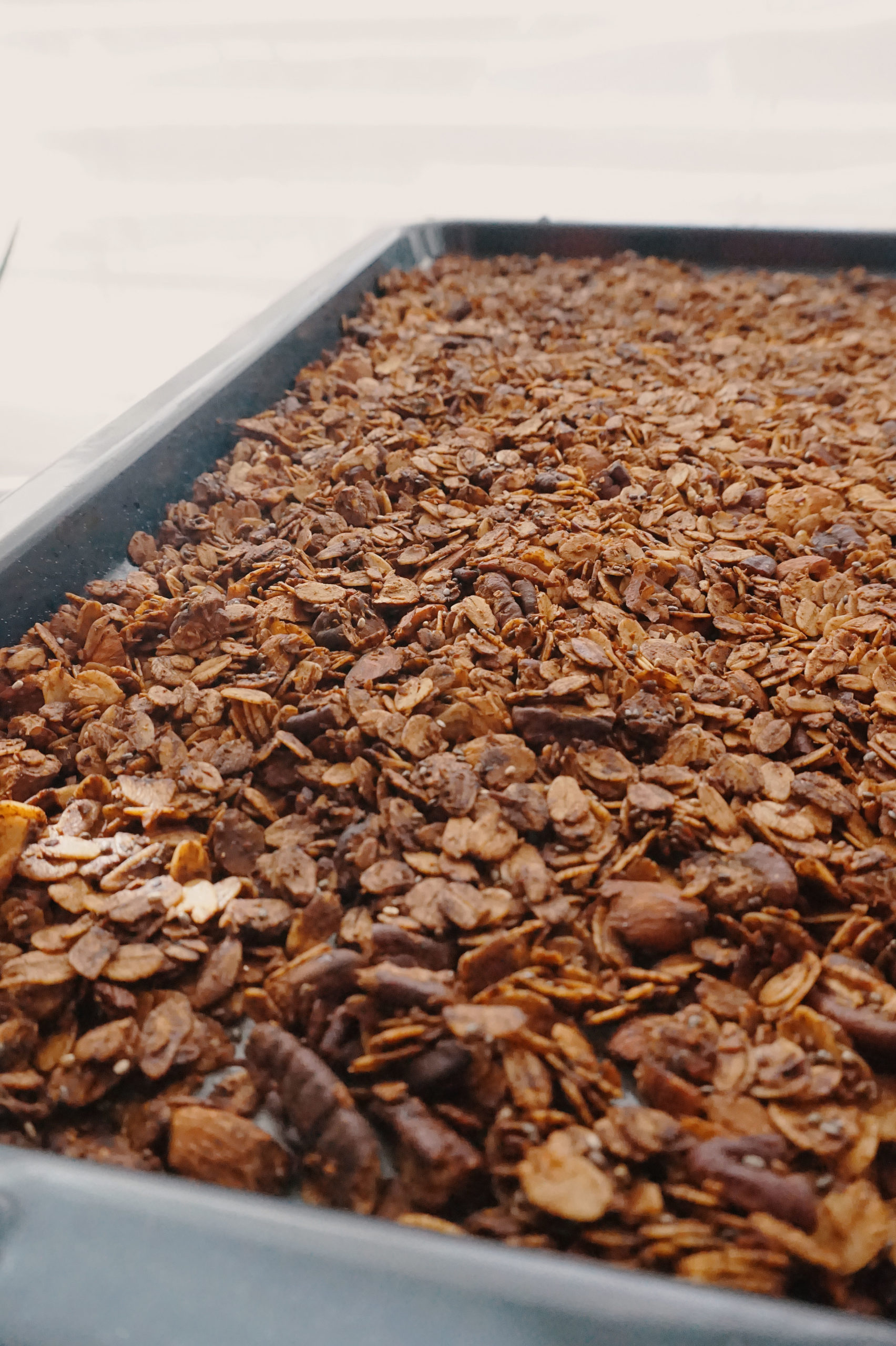 If you make this homemade chocolate granola, make sure to tag me on Instagram @vlourish so I can see your recreations!