Hummus has become so popular lately, and we know why, it is sooo good.
It can ben found anywhere now, even in our grocery stores, which represents a risk of having to deal with preservatives and other substances that do not belong to the original recipe.
Learn how to make this homemade hummus recipe in 5 minutes!
Hummus has quickly become one of my favorites preparation that I either eat as a dip, with toasted bread or as a sauce in my buddha bowls (ok, I admit, I can totally eat it with a spoon).
If you're still buying yours from your grocery store, you need to try this recipe!
It will take you no more than five minutes to make and will be fresher, healthier and tastier than the ready-to-buy ones!
🌱  Rich in plant-based protein
🌱   Rich in fibers
🌱   Contains antioxidants
250g of chickpeas
1 garlic clove
1 tbsp tahini or sesame oil
1/2 lemon
1 tbsp olive oil
1 tsp cumin
1 pinch of salt
Step 1
Add the chickpeas, chickpea water (or regular water), and garlic clove to the mixer.
I recommend you not to pour all the (chickpea) water all at once. After mixing everything for the first time, you will see what the consistency looks like and will be able to add more water (or not) according to your preference.
Step 3
Add tahini, lemon juice, olive oil, cumin, and salt.
Step 4
Mix and adjust seasoning if needed.
Step 5
Top with paprika and cilantro leaves and enjoy!
If you struggle digesting chickpeas, consider removing the skin when rinsing them
Refrigerated, your hummus will last you up to 4 days, but you probably won't have any leftovers (-;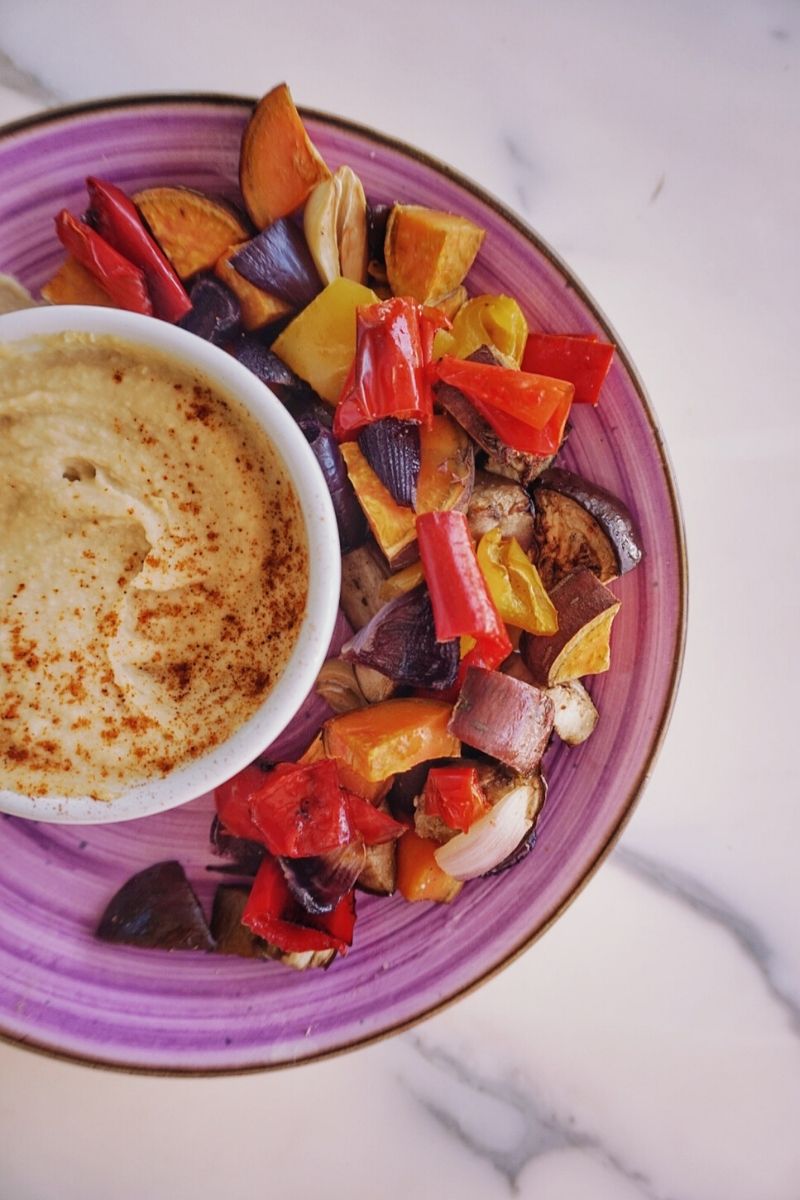 If you make this homemade hummus recipe, make sure to tag me on Instagram @vlourish so I can see your recreations!