Learn how to make a homemade protein acai bowl in less than 10 minutes! Works perfectly as a healthy breakfast, snack, or… dinner because why not?
Isn't acai bowls the most satisfying thing to watch on Instagram? I don't know about you, but I already knew I was going to like acai before I even tried it.
However, unless you're from South America, you probably don't have access to fresh açai. The good thing is, acai is now becoming so popular that there are other possibilities available to make this deliciousness at home, wherever you are in the world!
When possible, I recommend you using frozen acai puree, even if it can be expensive or difficult to find in store. If you don't have access to frozen acai, you can also use acai powder with frozen berries. Even if it's not exactly the same, you still end up with something delicious.
I use the organic acai powder from nu3 (available in Europe) but you can find other brands such as this one. Make sure it is organic!
For me, smoothie bowls always include protein powder. I like how it makes everything creamier, tastier, and adding protein in your diet is always a plus.
I hope you will love this homemade protein acai bowl as much as I do!
🌱  Rich in plant-based protein
🌱  Packed with antioxidants
🌱  Source of vitamin C
🌱  Rich in fiber
1 frozen banana
120g frozen berries (I use mixed berries but you choose!)
100g acai puree or 1 tsp acai powder
1 scoop vanilla plant-based protein
125ml plant-based milk
A handful of ice cubes
Toppings of choice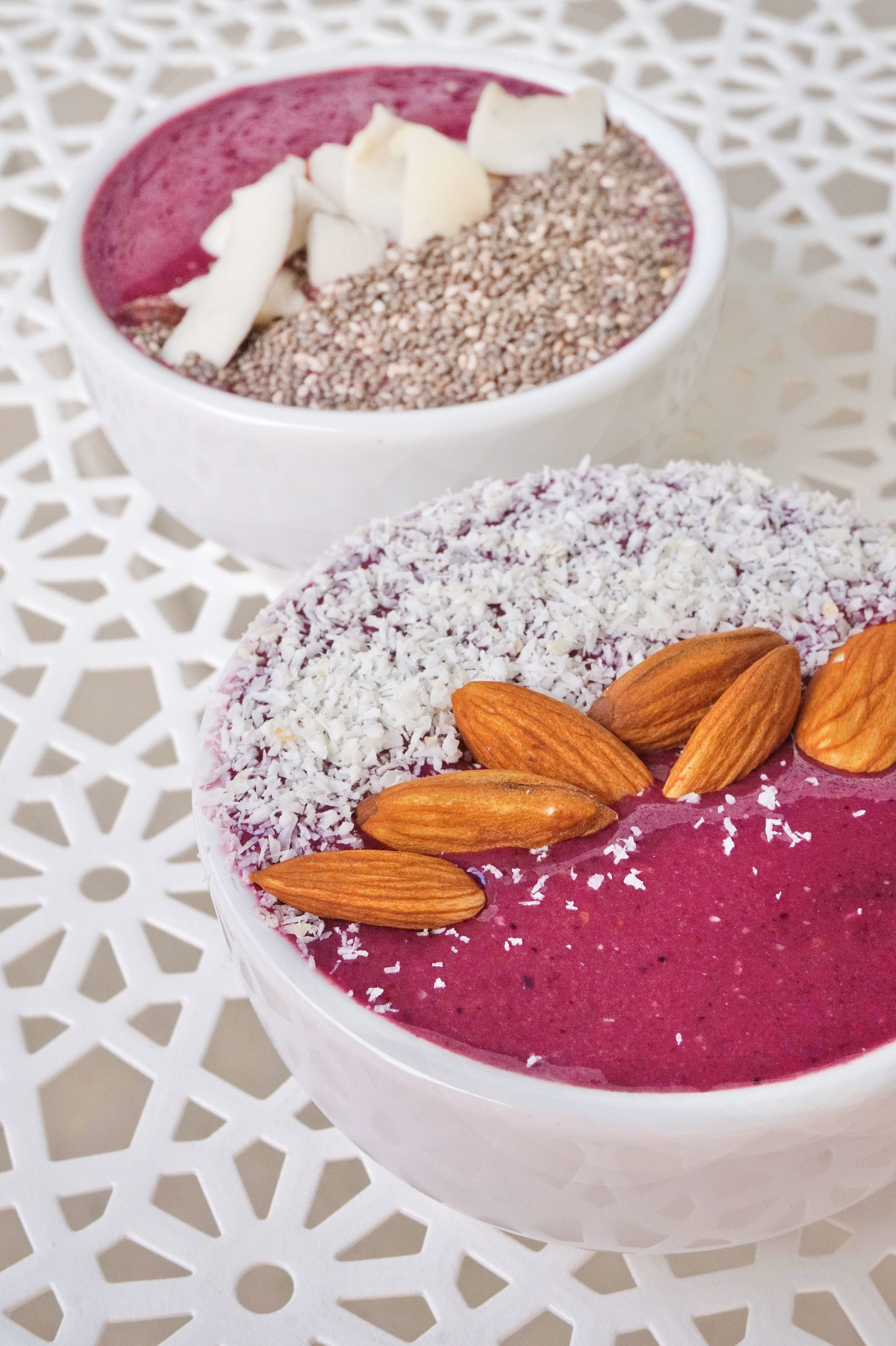 Step 1
Before starting to make your vegan protein acai bowl, make sure all your fruits are frozen. You can either buy them frozen or do it yourself. This step is important to get a thick consistency.
Step 2
Once your fruits are completely frozen, add all ingredients to a blender; the frozen fruit, milk, protein and acai powder, as well as the ice cubes. Blend in low until reaching the desired consistency.
Feel free to add more milk or water if you struggle to blend everything together.
Step 3
Transfer to a nice bowl (coconut bowls are the popular with açai bowls) and add your favorite toppings.
My favorites are sliced banana, my homemade chocolate granola, chia seeds, and coconut flakes. Enjoy!
If you don't have frozen fruit, I suggest adding more ice cubes. Consistency won't be as creamy though.
For an even creamier consistency, add plant-based yogurt!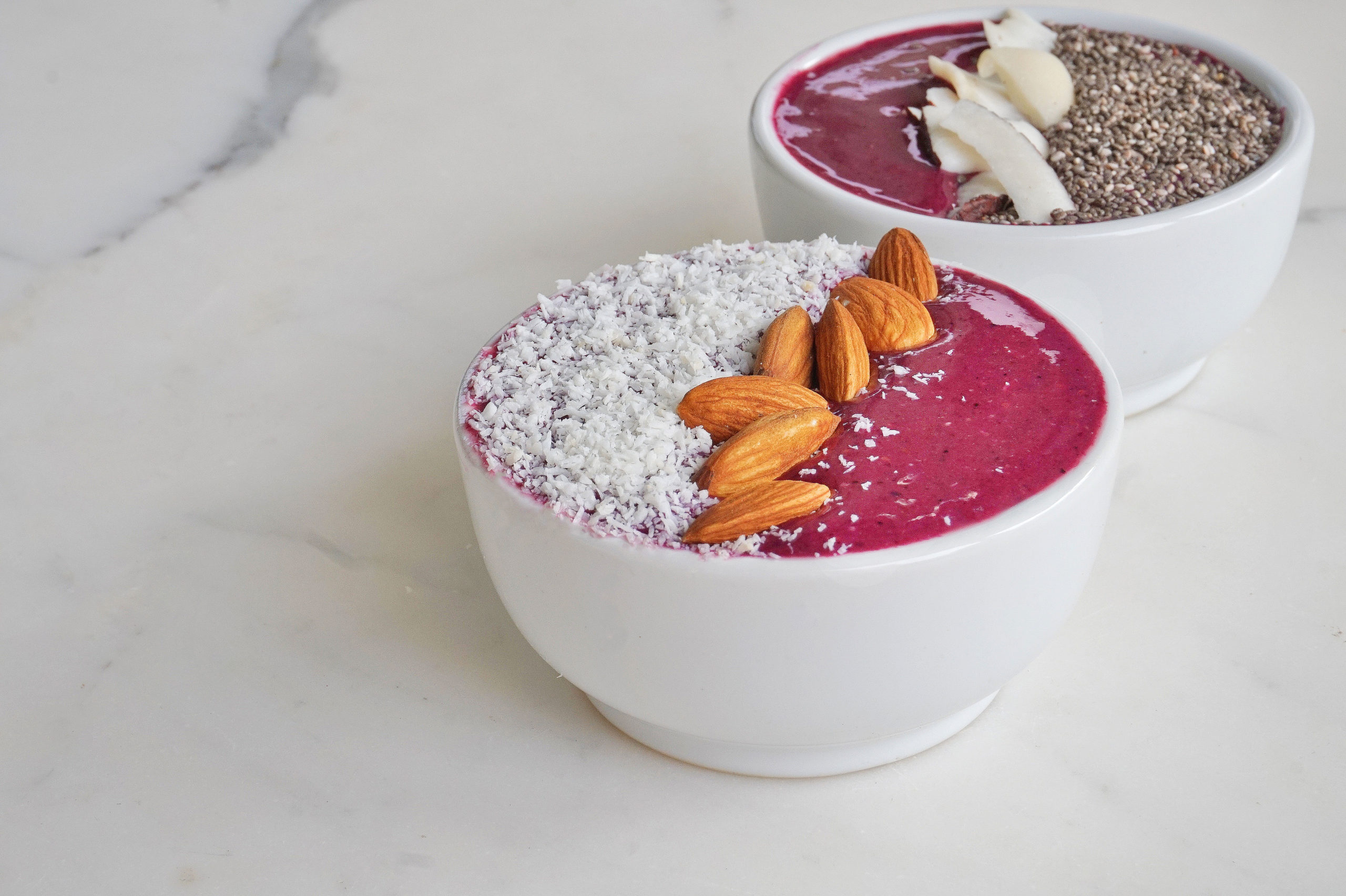 If you make this vegan protein acai bowl, make sure to tag me on Instagram
@vlourish
 so I can see your re-creations!